I'll never forget the day I was told my husband and I would never be able to conceive children naturally.
I received a phone call from the doctor delivering the news moments before I was to take the stage at the famed Ryman auditorium in Nashville.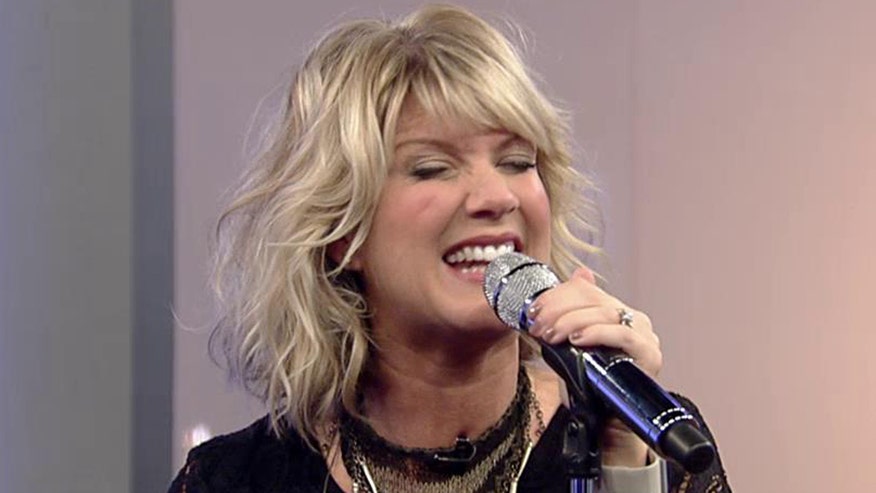 I was sitting in my dressing room when the call came. And though I was about to sing a duet with Wynona Judd, which was a dream come true, in a moment my joy turned to grief.
I'm thankful that was not the end of the story.
I can so vividly remember the many sleepless nights when I thought I might suffocate from the fear that I would never hear someone call me "mommy."
Today, by God's grace, I am a mother to three. My twin daughters are 8 and my youngest daughter is four.
I'm incredibly grateful that we live in a country where I had skilled physicians and amazing advances in medicine that allowed my husband and I to conceive our twins.
I do not believe that faith and science can be separated, so I know that it is only through God, the Divine Giver of Life, that these miraculous medical advancements are even possible.
I am also grateful that sometimes God gives us miracles we never even ask for. My third daughter was a shock and awe baby. No medical intervention, just a God-wink, because she was conceived naturally.
I will never stop thanking God that He allowed me to become a mother.
I can so vividly remember the many sleepless nights when I thought I might suffocate from the fear that I would never hear someone call me "mommy." And even as I reflect now, I am reminded that there are so many women who are begging God for the same miracle, and yet have not received the same answer.
My thoughts and prayers are constantly with those who are in the middle of this battle. And it is also sobering to me that God did, in fact, answer my prayers -- and to whom much is given, much is required. I pray I steward those 3 little lives well.
My heart is consistently grateful that I gave birth to 3 children and I am regularly in awe, even when the nights are long and the cups of coffee are many!
Being a mother is the greatest and hardest thing I will ever do. But my heart is maybe a bit more reflective as of late because I recently returned to the Ryman auditorium to perform and found myself in the exact same dressing room where that initial call came.
Only this time, my 3 little miracles were running around in it.
The last time I was there, I quietly sobbed in a corner. This time, however, the sound of girlish giggles filled the air as my daughters twirled and danced in the room.
Earlier that same day, my husband had the honor of baptizing our twin daughters at our home church.
It was a day for the books. And my heart was then, as it is now, bubbling with gratitude and thankfulness that even on the hardest of parenting days, I AM A MOTHER.
Four-time Grammy nominated Natalie Grant is known for her powerful and soaring vocals, heart-gripping lyrics and passionate performances, and has remained one of the top-selling Christian & Gospel artists since her 2005 breakout RIAA Gold certified album, "Awaken." She has since gone on to have over 3 million in career sales. The Gospel Music Association has named her Female Vocalist of the Year 5 times and she has had multiple number 1's on the Billboard chart. Natalie Grant is the author of "Finding Your Voice: What Every Woman Needs to Live Her God-Given Passions Out Loud" (Zondervan, September 13, 2016).