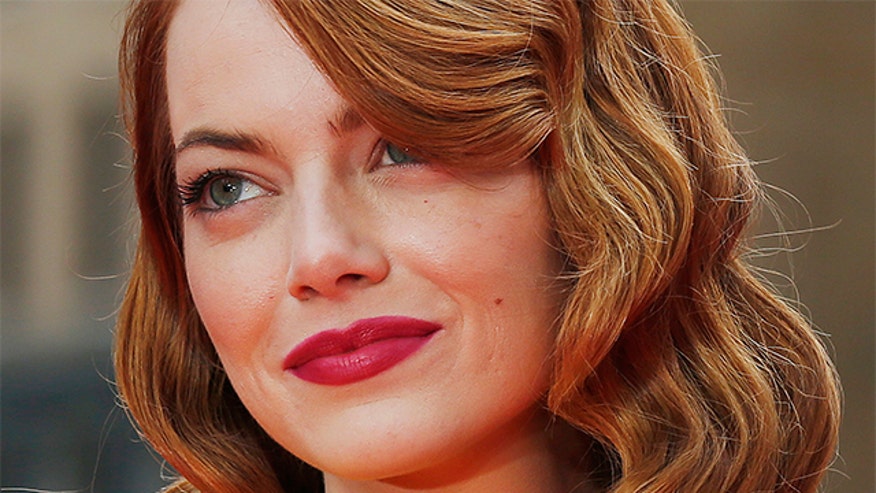 Over the years, we've seen Emma Stone sport a wide variety of stunning hairdos and gowns, but one thing has always seemed to remain constant: her bright, eye-popping lips. ()
Makeup artist Vanessa Elese is an expert at recreating our favorite celebrity-inspired looks, so of course we asked how to get Stone's killer kisser for ourselves. And to our surprise, all it takes is three simple steps!
Check out Elese's techniques in the video above, or keep reading for a complete breakdown:
Pick a color. Choose a bold color that complements your skin and apply to the lips with a brush (or straight from the tube, if you prefer) in a sweeping motion. "The great thing about bold color is you can build it," says Elise. "If it's not intense enough, keep layering it, and make it even more amazing."
Line your lips. With a lip-toned lip pencil, smooth the outline of the lipstick to define the edges. "Really meet the corner of [the] lips," advises Elese.
Finish with concealer. Use a cream concealer or clarifying pencil concealer along the outside edges of the mouth, just under the corner of the lips. Use the tip of a finger to blend. Finish by lining the bow of the top lip (and even the corners of the mouth) with a clarifying pencil.