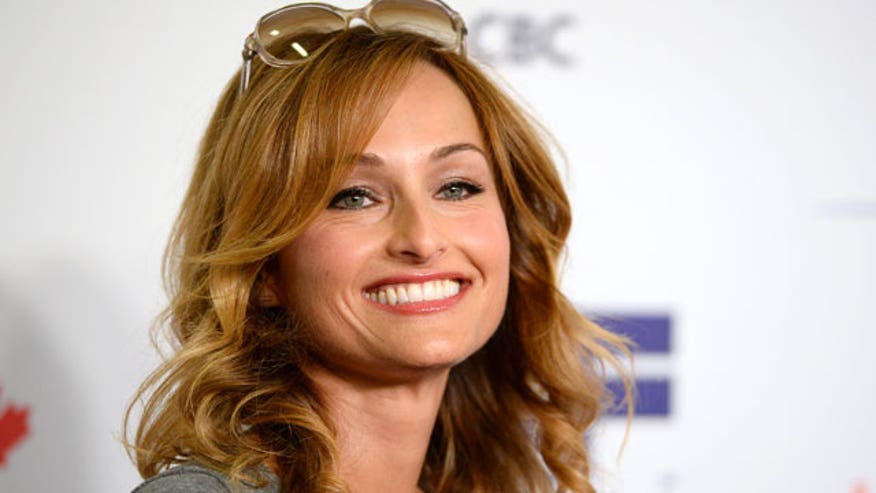 We can't all cook like Giada De Laurentiis, but at least now we can look like Giada De Laurentiis.
Celebrity makeup artist Vanessa Elese knows exactly how Giada achieves her smoky, smoldering eye makeup, because Vanessa Elese is the woman who sometimes gives Giada her smoky, smoldering eye makeup. In the video above, Elese has decided to share her secret with FNM's readers, so that we, too, can get those same sexy eyes we often see on Giada.
Elese can't help us with Giada's recipe for Tuscan kale pizza, though. That's just something you'll need to practice on your own.
Learn how to get Giada's look in the clip above, then keep reading for the specifics.
Prime your eyes. Begin by priming the entire eyelid with a good eyeshadow primer. Use a shader brush for smooth, even application.
Wash with color. Brush a purplish-bronze eyeshadow over the primed area of the lid, being careful to avoid coloring the underside of the browbone.
Line your eyes. Line your top lid with black eyeliner (or a similarly dark shade). Using a small, angled brush, begin blending the makeup across the length of your eye, smoothing away any uneven sections. Once done, line the outer edge of your bottom lid with the same shade of eyeliner, then blend/clean it up with a brush (or your finger, if it's more comfortable). Carefully apply eyeliner to the inner edge of your bottom lid and the lash-line of your upper lid for a full, uniform look. If desired, brush some of the eyeliner upward from the outer corners of your eyes for a bolder, more trendy look.
Amplify your lashes. Finish the look by applying two coats of mascara. Starting with the upper lashes, work the mascara brush from the roots outward, wiggling the brush as you go; repeat with the bottom lashes. Give the mascara a moment to set, then repeat the process.