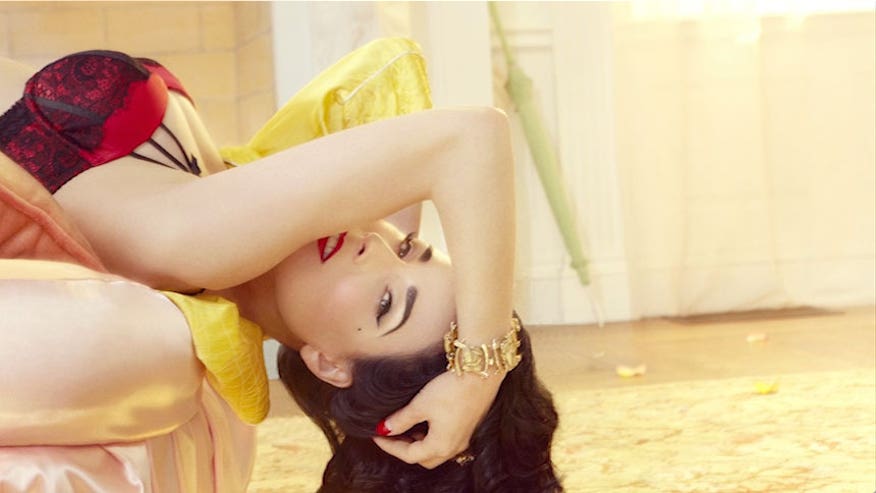 Want to seduce the queen of tease? You may want to pay close attention to your footwear.
When it comes to Dita Von Teese, you need to seriously ditch the Crocs. That's right, we're talking about those rubbery, slip-on Mario Batali-approved shoes that are super comfy, yes, but just aren't sexy. At all.
And nothing makes this 41-year-old burlesque star cringe quite like Crocs.
"Take a look around you. I actually just saw someone wearing Crocs in a nightclub," says Von Teese to the British edition of Hello! magazine, as reported by the Belfast Telegraph. "I think those shoes are made for gardening or something."
For someone who is never spotted without her signature red pout, perfectly coiffed black tresses, and couture gowns perfectly hugging her corseted waist, it makes total sense. The heart-stopping pinup who shimmies on stage in the finest lingerie carefully selects everything she chooses to wear (and take off).
"Personally, I like to dress with care not just because it makes me feel good about myself, but because I think it's important to set an example of decent manners by dressing properly for occasions," she says. "I enjoy dressing up, and glamour doesn't have to be expensive. I first started wearing vintage clothes because I couldn't afford new ones. That's where my love of retro style comes from. A tube of red lipstick hardly costs anything, either."
This isn't the first time Von Teese has revealed her distaste for Crocs. Back in 2013, the Harper's Bazaar reported on the entertainer's two greatest fears, and we'd bet you can already guess one of them.
"I have nightmares about getting a sunburn," says the pale beauty. "[And] nightmares about falling in love with somebody who has Crocs on."