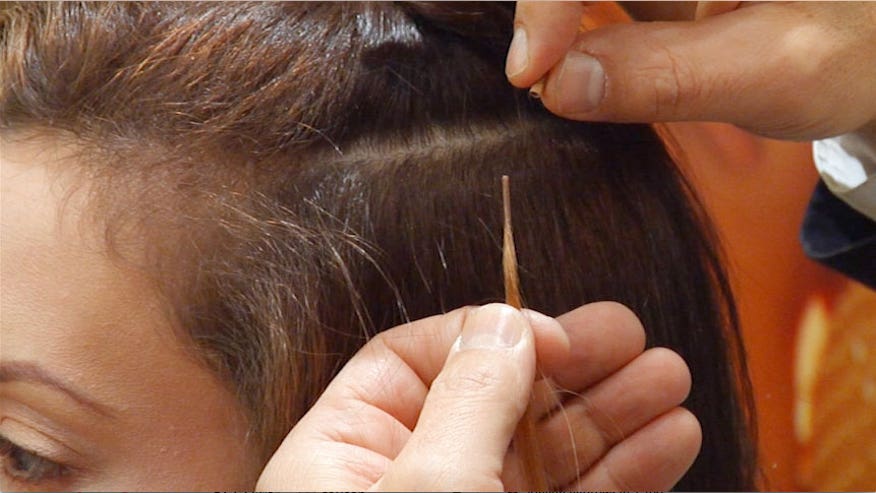 Even if you're not walking down the red carpet, New York City stylist and extension specialist Angelo David (who considers himself the "Vera Wang of hair extensions") proves you can achieve long and glamourous locks with hair extensions.
They're a great way to add instant length and volume — and aren't just limited to your favorite celebs.
In the video above, he shows us what really goes into applying and maintaining faux lengthy locks.
If you're feeling confident, Angelo also demonstrates how to easily apply a clip-on hair extension and style it yourself.
Warning: instant gratification doesn't come cheap. Depending on the type of extensions you get, they can cost anywhere between $800 and $2800. While they only last for about six months, with proper care, they can be re-applied.