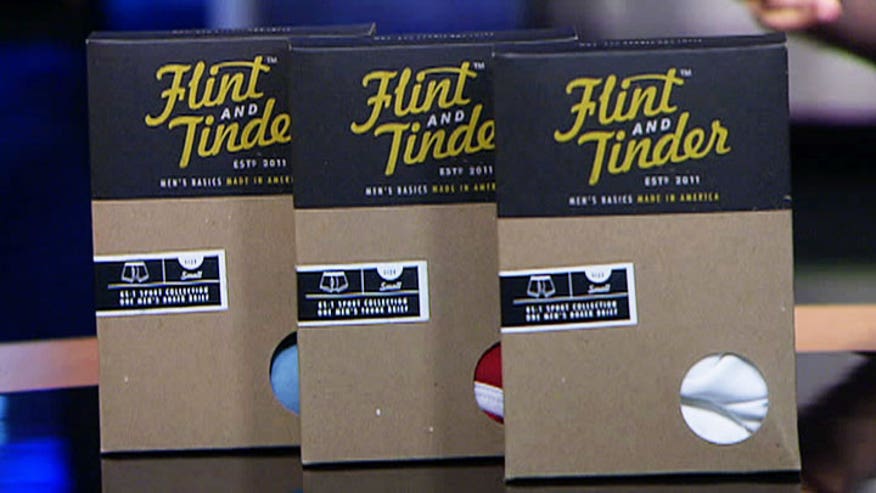 Has your underwear seen more of the world than you have? With nearly every major brand manufacturing overseas, chances are, it has. And that was something Flint & Tinder CEO Jake Bronstein wanted to change.
Surprised to learn that every pair of underwear in every major retailer he visited was made overseas, Bronstein did a little research.
"What I found was that no one was really making men's underwear in America anymore, at least not premium men's underwear, and nobody knew how to make it, so we decided to start there," he explains.
Bronstein turned to Kickstarter to raise enough money to get his made-in-America undies company off the ground. His call for cash broke the Kickstarter fashion start-up record, with $300,000 raised in just one month.
Bronstein recognizes how loyal an exacting customer can be to an underwear brand.
"If we can give them underwear they love, they'll quickly replace every pair in the drawer," he explained.
Bronstein says the venture is five times more expensive than it would have been overseas, but his company is making a profit. By selling directly to consumers, he explains, they are able to save on significant overhead costs.
Check out the video above to learn more about Bronstein's venture.