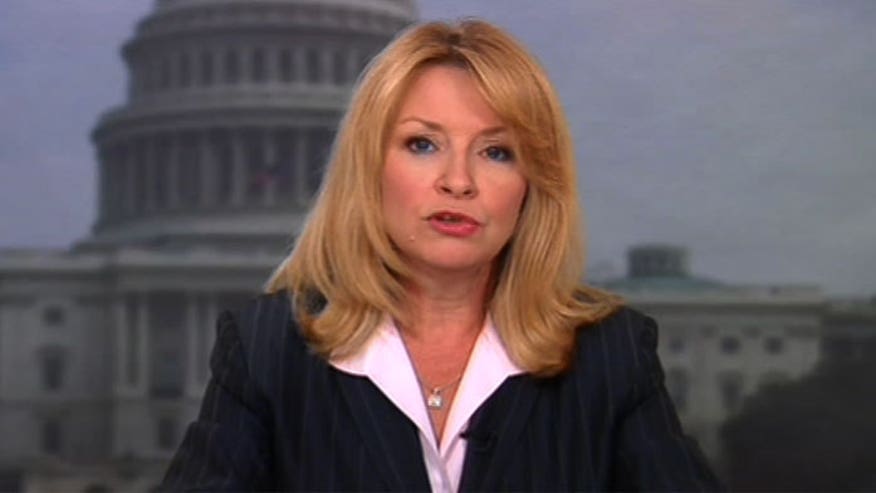 Women have certainly come a long way in the workplace, but that doesn't mean they've completely broken through that stubborn glass ceiling.
As the president and CEO of True North Enterprises, Diane Cashin has already made her mark on the world of business. She's also the author of "Why You Didn't Get The Job" (subtitled "Ten Steps for Success in Business: A Woman's Guide to Navigating Her Way to the Top"), and she recently stopped by the FOX Business Network to lend her advice.
"The purpose of the book is really to empower women," explained Cashin. "To say that this limited belief of a glass ceiling — I'm not saying it doesn't necessarily exist — but it's a limiting belief that holds us back in our mindset and who we are as women leaders. So I want to take that out of the space and empower women again."
Her first step for success is to define yourself and your wants. "Because women have so many diverse roles — they're wives, they're mothers, they're also business women — they're diluted. So when you need to get them focused on who are [they], and what do [they] want, that really creates the foundation for them as a leader," she says. "Then [they] can choose: 'Where can I take my best innate talents and amplify them?'"
More of Cashin's tips include aligning a vision with a mission; creating an executive presence through brand, voice and appearance; and putting yourself and your well-being first.
And despite making up about four percent of the leaders of Fortune 500 companies, Cashin also noted that women have made a tremendous impact in areas that sometimes get overlooked. "There's 8.3 million women-owned businesses," she offered. "There are women doing great things in medium and small-sized organizations."
Check out the video above for more of Cashin's comments.