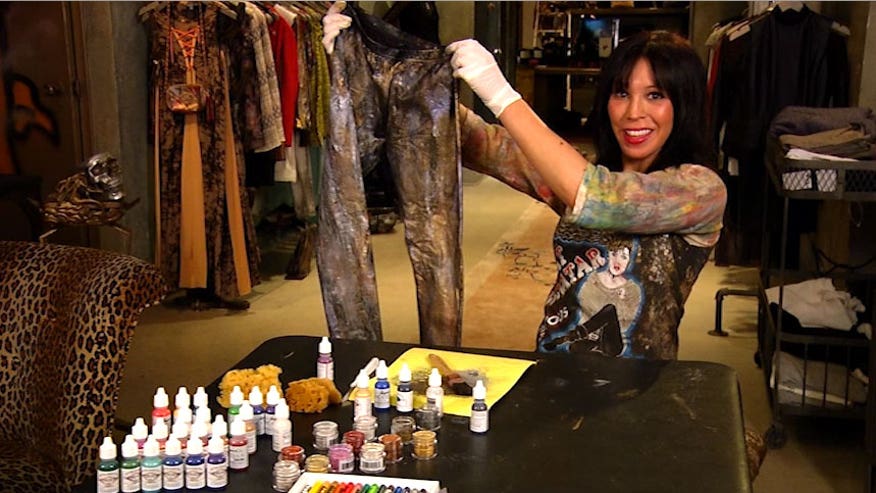 There's probably no greater way to save money on new clothes than to revamp what you already have.
Ashley Turen, owner of the A.Turen boutique in New York City, is known for doing just that.
In the video above, she shows us how to glam up an ordinary pair of leggings.
Materials:
Directions:
Prime your garment. Ashley suggests using black or white fabric paint as primer. This will help other colors you apply later to stand out. Using a paintbrush or sponge, cover as much of the garment as possible.
Allow primer to dry. This can take anywhere from several hours to a whole day.
Apply more colors. Don't be afraid to experiment and have fun! To get interesting effects, Ashley likes mixing her paint with metallic powdered pigments, or folding wet areas of the garment on top of each other to spread the paint — even painting over the folds.
Heat-set your garment. Steam or iron the garment like you would any garment to set the fabric paint. Just do about three or more passes than usual. This will ensure your paint completely adheres to the denim.