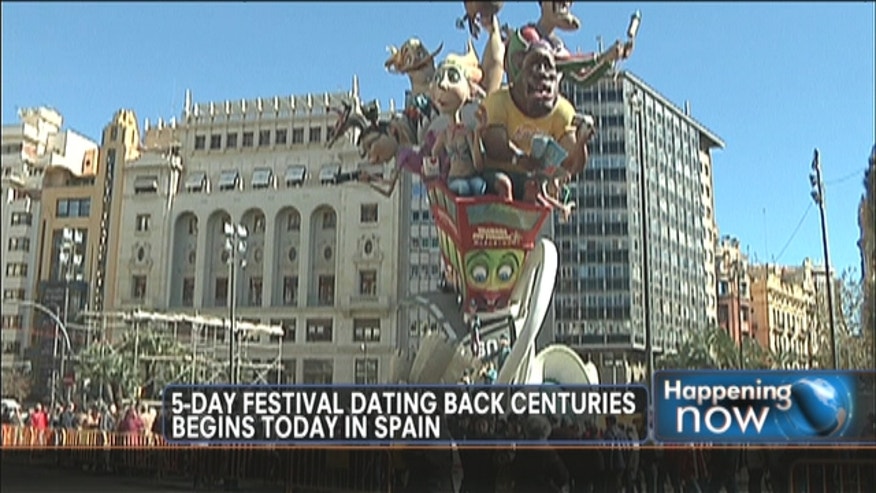 Valencia, Spain – The United States has its fireworks on the Fourth of July. Valencia has the mascletàs of Las Fallas.
"It is a beautiful noise!" said an onlooker, expectantly waiting for the show to begin. The barrage of coordinated fireworks, known as mascletàs, is just one of the daily rituals of Las Fallas Festival in Valencia, Spain, which every year welcomes spring by honoring the patron saint of carpentry, St. Joseph.
From March 15-19th, the streets of this city of around one million people are transformed into a continued party of parades, flowers and explosions.
Hours before the daily mascletà begins, usually around 2 o'clock in the afternoon, the crowds build and fill the chilly air with excitement and expectation. Once it starts the ground shakes. These are not simple random roars of firecrackers. There is a rhythm — a carefully planned, explosive song composed by the pyrotechnic musicians, with a crescendo that rises to a deafening thunder called the 'terremoto' (earthquake).
Anna Smith, a journalist covering Las Fallas for the travel pages of a newspaper in Scotland, describes the sensation as "something you feel in your ears and the vibration goes right to your heart." Some tourists use earplugs to guard against the noise, but Smith does it like a local. "If I go deaf, that's just part of the experience," she said.
Las Fallas Festival is a tradition that dates back centuries. The 'fallas,' centerpieces of the festival, are fantastical float-like structures made of wood and colorful papier mache. Communities from all over Valencia work for a year on their fallas to ready for the competition. Some are designed by renowned Spanish artists and can reach the height of an eight story building. More than 300 are typically created each year, including the Children's Fallas, which are just as beautiful, only smaller.
In truth, the fallas are in competition for their very survival. The people of Valencia vote on their favorites and at the end of the festival most of the gigantic structures are burnt to the ground ― the winners go into a local museum.
Alicia Acuna joined Fox News Channel (FNC) in 1997 and currently serves as a general assignment reporter based in the network's Denver bureau.