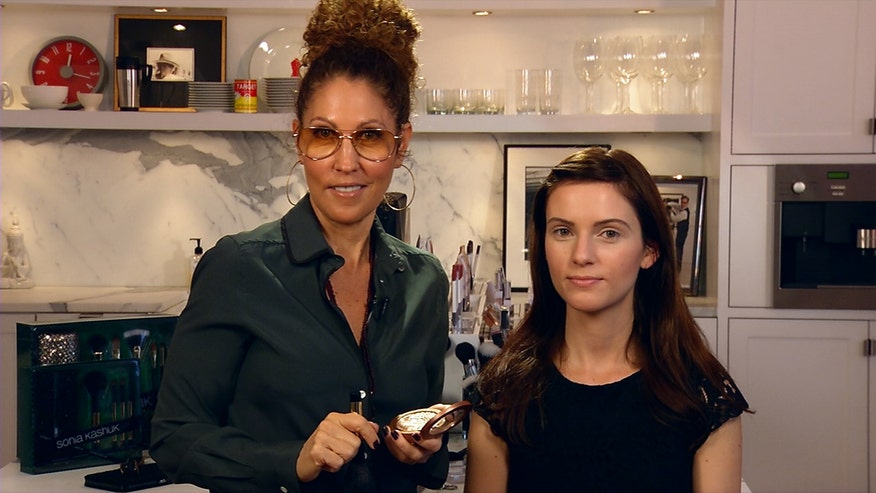 When you think of bronzer, it's usually summer days spent at the beach that come to mind.
But your skin also needs a boost during the dark winter months when it's looking the most pale. So how do you get a natural, bronzed look in the dead of winter?
We asked Sonia Kashuk, makeup artist and founder of Sonia Kashuk Beauty to share her expert tips.
The first thing you need to know? Do not fear any product that says it is "illuminating."
"Illuminating means it lifts the skin and gives it a beautiful glow," Sonia says. "It doesn't give an overly sparkly or shimmery finish but it gives a beautiful, as we say — illumination."
The goal of the wearing bronzer is "to give a little bit of tone to the whole face," Sonia says. To do that, start applying the product at the hairline and move inward toward the center of the face using a soft, circular motion.
Check out Sonia's technique in the video above.