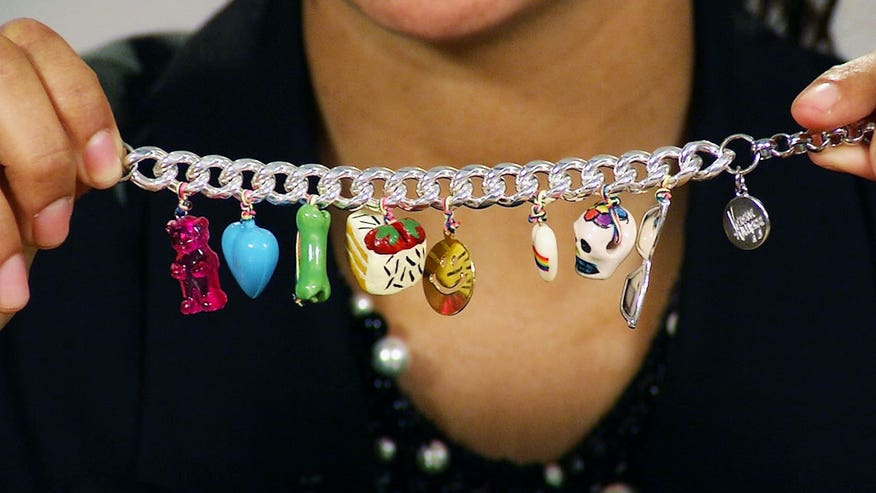 Venessa Arizaga's handmade jewelry is truly one-of-a-kind.
Inspired by her travels to various islands, she describes her designs as statement pieces that combine chunky chains and eclectic charms held together by beautiful brightly-colored thread.
With a background in fashion, working for the likes of Carolina Herrera and Zac Posen, Arizaga started making jewelry as a way to unwind, and calls her current career a "happy accident."
Her pieces have been worn by celebrities and featured in fashion magazines such as Vogue, Harper's Bazaar, and Seventeen.
Interested in making your own? Arizaga says you don't need to be a jeweler to create your own unique pieces.
"Look in your jewelry box. Take your most keepsake pieces and put them together. Use your threads, or your yarn. Visit your local craft store for tools and supplies, and see what you come up with. It's an exciting, experimental experience!"
Watch the video above to see Arizaga's expert technique.
Materials:
colorful thread
T-pins (found in any craft of stationery store)
scissors
beeswax (or candle wax)
jewelry chain
charms
2 pliers
2 large jump-rings
1 lobster claw
1 extension chain
First: Cut Your Thread
Pin your chain down so it stays in place while you thread its links.(Arizaga's cushioned workbox can be found at any office supply store)
Cut about 6 inches of thread to correspond with the number of charms you have.
Run beeswax along thread to keep it in tact.
Next: Add Your Charms
Loop your thread through one hole of your chain and tie several simple knots.
Thread your first charm and knot several times again.
Cut the thread really close to knot's edge.
Then: Add Closures
Insert first jump ring through one end loop of the chain.
Add lobster claw on to jump-ring and twist close using pliers.
Insert the other jump ring through the other end of the chain.
Add extension chain and optional charm to jump-ring and twist close with pliers.