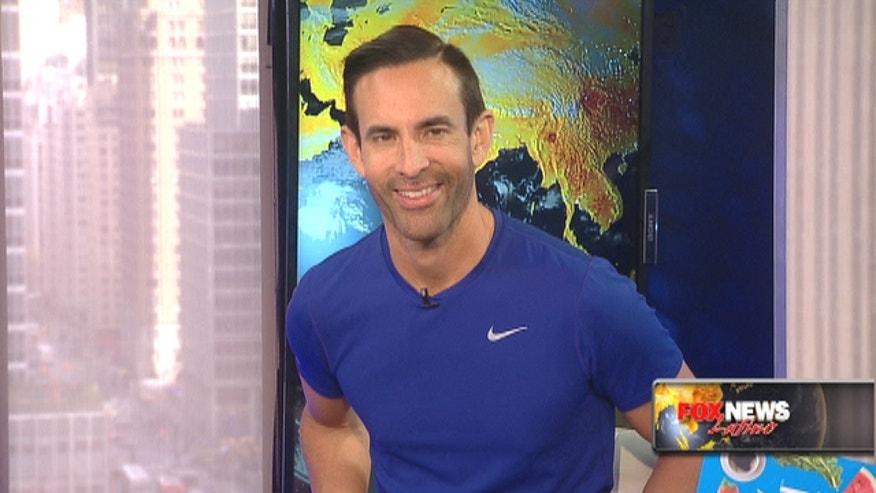 A vegan breakfast will keep you tiny and full for life, or so says celebrity trainer and health expert Jorge Cruise.
The New York Times best-selling author has a new book out called Tiny and Full: Discover Why Only Eating A Vegan Breakfast Will Keep You Tiny And Full For Life that boasts the power of eating a vegan breakfast as a prime weapon in the battle to lose weight.
Cruise says eating strictly a breakfast with plant-based whole foods – fruits and vegetables – could help you lose a minimum of 43 pounds in eight weeks. He says eating vegan in the morning keeps you feeling full throughout the day and eating less.
"The key is being a vegan until lunch," Cruise says. "If you can just do that one thing ... then you're set."
Eating vegan in the morning is the best time, Cruise explains, because it's when your willpower is strongest. Resisting unhealthy trigger foods is easier in the morning and gets you started on the right foot.
Also, Cruise contends, eating a vegan breakfast will help you cut calories while not suffering from the terrible withdrawal feelings of hunger. The secret is that plant-based foods are low in calorie density, allowing you to consume larger amounts of low calories density foods at fewer calories overall.
For instance, 2 Oreo cookies are equivalent to the calories you'll get from 62 grapes. And 8 Doritos equal 25 medium strawberries. Both examples are 100 calories.
Watch our video interview above with the renowned celebrity trainer himself, Jorge Cruise, who explains how to get that summer body.
Bryan Llenas currently serves as a New York-based correspondent for Fox News Channel (FNC). Click here for more information on Bryan Llenas. Follow him on Twitter @BryanLlenas.