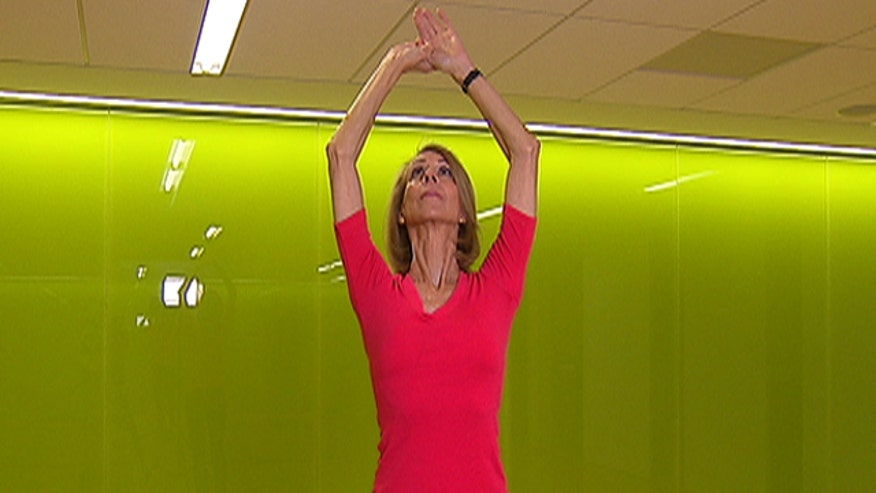 As we age, it's even more important to keep in shape. Exercise can alleviate many ailments like osteoporosis, heart disease and even cancer.
Fitness expert Joan Pagano is the author of Strength Training Exercises for Women. Pagano works with clients of all ages – including those in their nineties – and says it's never too late to start getting fit.
"We've done studies with the elderly into their nineties and found that they can increase their strength by 175 percent in an eight-week period [and] increase their walking ability, speed and balance by 50 percent," Pagano said.
Many strength training exercises can be done without equipment and you don't need to hit the gym to do them.
One exercise Pagano suggests is the squat, using a chair to keep your balance.
"It's a very functional move that we need to get up from a seated position," Pagano said. "And it's a move, a movement that we use in our day-to-day all the time."
Because many people spend a lot of time hunched over desks or picking up children, it's important to stretch and lengthen the spine with a back extension exercise too, according to Pagano.
"Brace your back with your fists right above your waist and then just arch your back slightly by lifting your ribcage," Pagano said.
Pagano also suggests working with a resistance band to do bicep curls and lat pulls. Pagano even encourages clients to do push-ups, calf raises and leg stretches at home in the kitchen.
"While you're waiting for your microwave or your coffee or your pasta water to boil…you're standing at the kitchen sink, so you might as well make the most of it."
For more fitness tips visit JoanPaganoFitness.com.