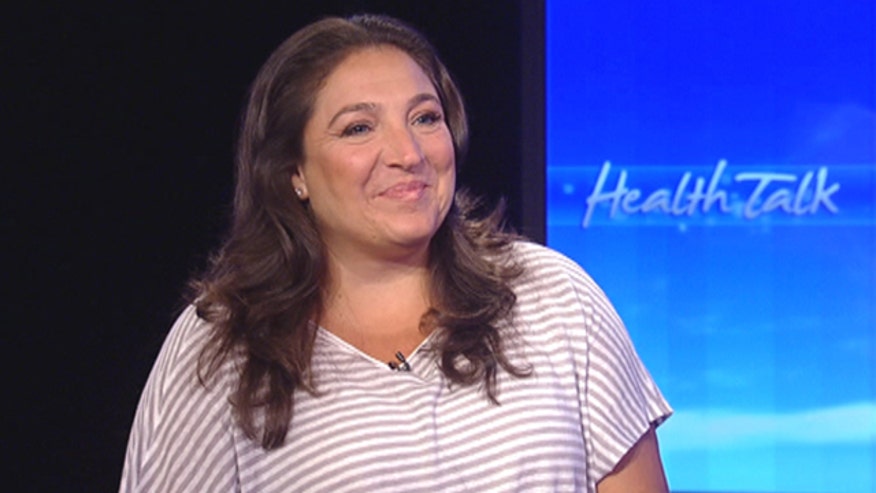 Ask any one of the 60 million Americans who suffer from allergies, and they'll tell you they can be unbearable. And if you're not prepared, they can be deadly.
According to the Centers for Disease Control, an estimated four to six percent of U.S. children under age 18 have food allergies. Reasons for this are poorly understood and the prevalence of both food allergies and anaphylaxis - a severe allergic reaction that can cause a person's airways to tighten - is on the rise.
'Supernanny' Jo Frost is no stranger to anaphylaxis - she grew up with life-threatening food allergies.
"I was a toddler when my family first realized I had an anaphylactic reaction to shrimp," Frost said. "so I was rushed to the hospital, where I received epinephrine."
Frost was very young when her first allergic reaction occurred, so it was not easy for her to vocalize what was happening to her. But her family instantly knew something was wrong when Frost began scratching her throat, her lips became swollen and she began having trouble breathing. Since then, Frost has been diligent about managing her severe food allergies.
"Being able to be prepared, that's what's really important," she said. "I carry with me my two EpiPen auto-injectors at all times, and I also carry an action plan with me as I travel across America helping families."
In addition to shellfish, she's allergic to tree nuts and peanuts.
"Symptoms for many include swollen throat, hives, swelling of the face, certainly breathing difficulties and abdominal pain," Frost said. "All the symptoms and signs that I certainly have when I go into anaphylactic shock."
Frost recently decided to team up with Mylan in their 'Show Us Your EpiPens' campaign to celebrate the 25th anniversary of the auto-injector and help spread the word about the importance of being better prepared for anaphylaxis.
Frost is encouraging people to go to 25YearsofEpiPen.com to upload photos of where they've taken their EpiPens.
"You need to bring them everywhere you go, from home to school, to the office and even on trips and vacations," she said.
For more information, visit 25YearsofEpiPen.com.