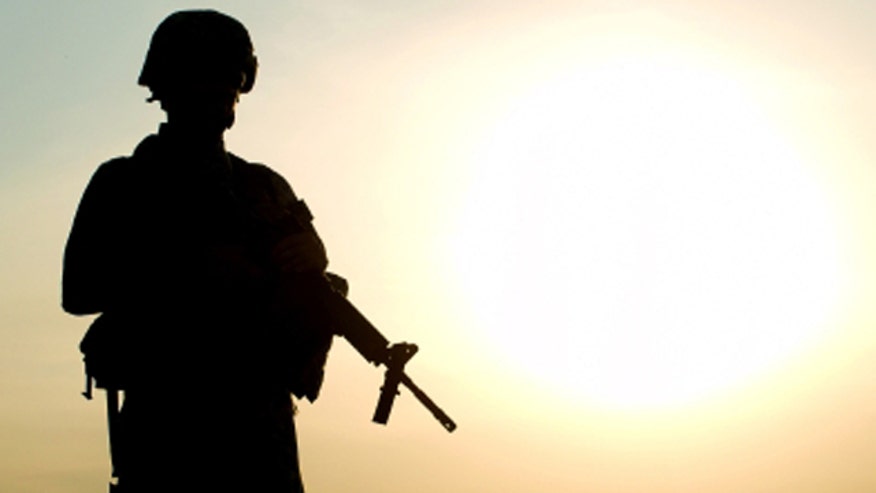 Thousands of wounded U.S. soldiers return from war each year. But for many, their scars come in the form of post-traumatic stress disorder (PTSD) and depression. And the result is painfully apparent: Every day in the United States, one service member commits suicide.
Senior managing health editor of Foxnews.com, Dr. Manny Alvarez, recently sat down with chief spokesman and former president of the Intrepid Fallen Heroes Fund, Bill White, to find out what's being done to help members of the U.S. military.
"It's the obvious things that make a lot of sense to people, but now what we are seeing is these invisible wounds are the signature wounds of these two wars," White said.
White said when soldiers are injured by explosive devices, there is a concussive shock wave that actually rattles the brain so severely that many can't even remember the names of their own children. More than 600,000 troops have come back from Iraq and Afghanistan with traumatic brain injury and post traumatic stress. These conditions have caused alcoholism, drug abuse, domestic violence and suicide among servicemembers.
"We send these kids, 19 to 24 years old, we send them into battle and then we send them again, and again, and again," White said. "They've been there for almost 10 years and now they are coming home and we are not taking care of them."
The Intrepid Fallen Heroes Fund works with the government to help rehabilitate war veterans with the emotional and psychological wounds of battle. In the past decade, the fund has raised $600 million dollars.
"One hundred percent of every penny goes to building what we're going to build which are nine satellite centers, clinical treatment facilities, at all the major bases around the country," White said.
To donate and learn more about the Intrepid Fallen Heroes Fund, visit MakeItVisible.org