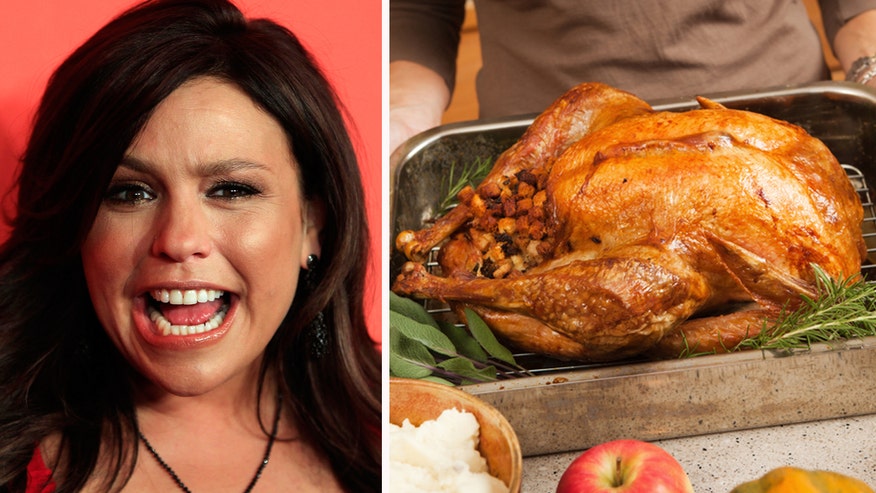 1.

Focaccia Stuffing with Apples and Pancetta

All the other boring stuffings will be jealous when this one makes its debut on your holiday table! Herbs, citrus, nuts, pancetta and Progresso's new Cooking Stock simmered with real bones, come together as an ensemble cast that will turn a humble side dish into the star of the show.

2.

Tar Heel Glazed Sweet Potatoes with Pecans

North Carolina is the nation's major producer of sweet potatoes, and while the spuds are cooked every way imaginable in the state, never are they more de­lectable than when cut into cubes, parboiled, fried in butter and brown sugar till beautifully glazed, and dredged in ground pecans.

3.

Baked Rosemary Mushroom Polenta

Traditional polenta is spiced up with a little cayenne pepper and parmesan cheese, then topped with rosemary infused mushrooms. Even the most devout carnivores will be convinced after trying this deceptively simple holiday dish. This recipe comes to us from Trudy Slabosz of Veggie.num.num.

4.

Jalapeño Cornbread Mac & Cheese

Warm, cheesy and perfect for spicing up the holidays. Take your macaroni and cheese game to the next level.

5.

Pumpkin with Onion and Ginger

This is a recipe of pumpkin infused with various spices which have anti- inflammatory properties. The flavors of this dish are not very overpowering rather it feels very soothing on the palate.

6.

Fluffy Mashed Potatoes

Keep it classic with this tried and true method of mashing potatoes. For the lightest, fluffiest texture, use a ricer but a food mill is the next best alternative. And yes, the type of potato you use does make a big difference.

7.

Sauteed Wild Mushrooms

Esca's Chef Dave Pasternack's sauteed wild mushrooms goes perfectly with pan-seared striped bass with roasted sweet potatoes.

8.

Roasted Brussels Sprouts with Crispy Serrano Ham, Manchego Cheese & Sherry

9.

Roasted Broccoli Soup with Peppers and Onions

One of the oldest 'super foods,' broccoli is rich in many vitamins and minerals that kids and adults need. This rich soup will make a satisfying, and colorful starter to any holiday feast.

10.

Roasted Butternut Squash and Cranberry Salad

For those who want to take a lighter approach this holiday season. Butternut squash is a good source of carotenoids, vitamins A, B6, C, and folate, and is also rich in phytochemicals This is a pretty salad that offers a colorful change of pace with its roasted squash, goat cheese, pecans, and cranberries.

11.

Roasted Carrots with Harissa Sauce

Move aside pumpkins! While carrots are the often-overlooked stars of fall and winter vegetables, they come many vivacious colors and preparation styles. This dish features multi colored carrot varieties such as black midnight, red, orange and yellow. Add harissa yogurt to the mix and you've got a colorful, healthy side.

12.

Butternut Tagliatelle, Mushroom-Pecan Ragout with Pine Nut Parmesan

13.

Butternut Squash Bruschetta

New York Style Chips puts a seasonal spin on a classic appetizer and top with butternut squash and almonds for the finishing touch.

14.

Cornbread Stuffing with Sausage and Collard Greens

Add a little southern flavor to your holiday table with this delicious sausage- and greens-loaded stuffing featuring Progresso's new Cooking Stock simmered with real bone.

15.

Smashed Sweet Potatoes with Bourbon, Chestnuts and Sage

16.

Pumpkin and Beet Salad with Carrot Ginger Dressing

Although pumpkin and beets might seem like an unlikely combination, I think you will be pleasantly surprised how well these two fall veggies go together," says Jodi Moreno of What's Cooking Good Looking. "The carrot ginger dressing pulls it all together beautifully. This is a fun and unique way to incorporate pumpkin into your menu at home.