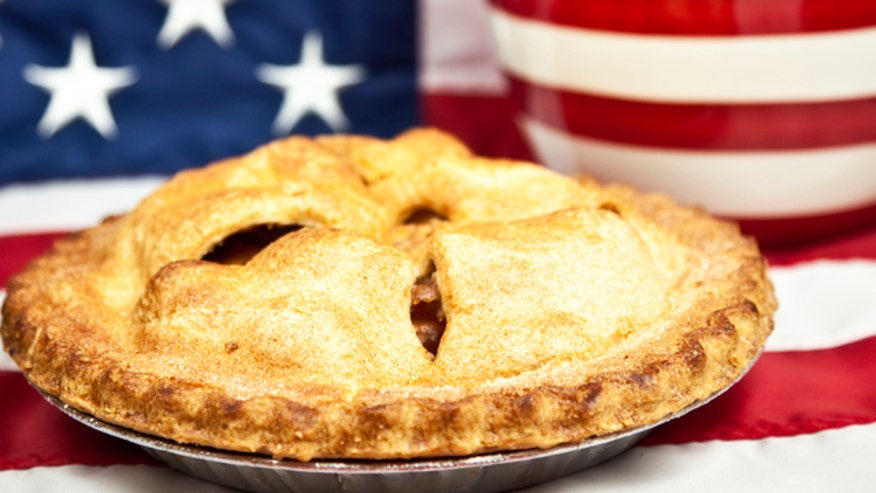 From compost cookies to Dulce de Leche layer cake, James Beard Award-winning pastry chef and "MasterChef" co-host Christina Tosi is famous for sweet, decadent and out- of-this-world creations.
The founder of New York City's Momofuku Milk Bar bakeries, Tosi recently published her second cookbook, Milk Bar Life, which features mouthwatering treats like Salt and Pepper Cookies and Pickled Strawberry Jam.
But since it's summer and no Fourth of July celebration is complete without some delicious pie, Tosi stopped by to chat with Fox Foodie about her top pie-making tips. Because as everyone knows, it's all about the crust.
Recipe:
1 1/4 cups all-purpose flour
1/4 teaspoon salt
1/2 cup butter, chilled and diced
1/4 cup ice water
BUTTER
Don't reach for the Crisco. Quality butter, unsalted European style butter, is the best way to start a pie crust.
WATER
Use ice cold water when you're mixing the pie crust together, so that the pie crust stays light and flaky.
DON'T OVERMIX
Make sure that the pie crust is barely worked. Do not overwork or over mix.
KEEP IT COLD
You always work with the pie crust cold, so you get those perfect, flaky, buttery layers that will accompany any great fruit for the perfect summer pie.
Need some ideas on what to put in your crust? Check out these delicious recipes.