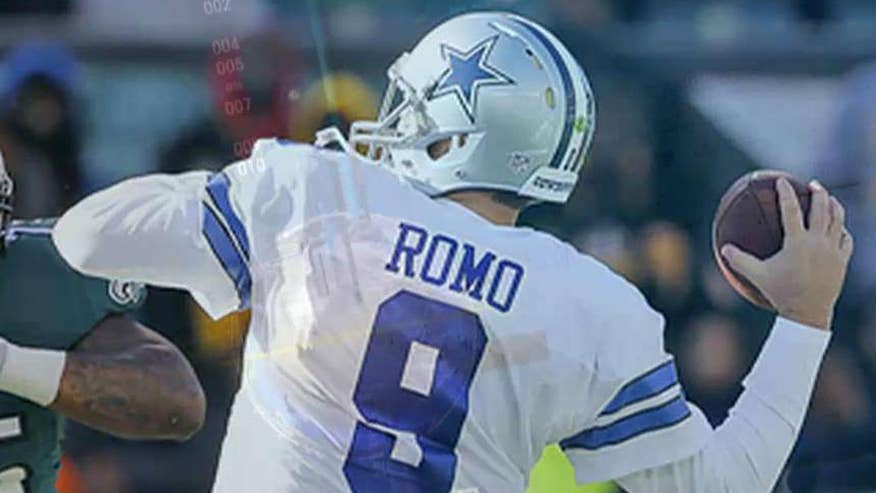 Tony Romo is retiring from football and heading into broadcasting. The Dallas Cowboys quarterback will replace Phil Simms on CBS.
Romo confirmed the announcement with a post on Twitter.
I guess it's time to start dressing up. #CBS pic.twitter.com/GseSRiyNOo

— Tony Romo (@tonyromo) April 4, 2017
Romo, who will be paired with play-by-play announcer Jim Nantz, considered multiple network offers along with whether he wanted to pursue a Super Bowl elsewhere after losing the starting job in Dallas last season, according to the Associated Press, which cited a source with knowledge of the situation.
The departure of the all-time passing leader from the storied franchise has been expected since November, when Romo conceded the job to rookie Dak Prescott after missing 10 weeks with a back injury.
The Cowboys were in the middle of a franchise-record 11-game winning streak when Romo returned from the injury.
Dallas owner Jerry Jones told Romo before free agency opened that the team would release him to give him a chance to continue his career with another contender. But Dallas decided at the last minute to try to generate interest in a trade.
That move gave Romo more time to consider retirement, and the likelihood appeared to grow when he played in a golf tournament last week. Romo, who turns 37 this month, had given up his favorite hobby after a series of back injuries that included two surgeries in less than a year.
Romo, who was signed through 2019, had a $14 million base salary and a $24.7 million salary cap hit for the Cowboys this season. The expected roster move will reduce Dallas' cap hit to about $19 million, likely spread over two seasons.
The franchise leader with 34,183 yards passing and 248 touchdowns, Romo never parlayed his regular-season success into deep playoff runs the way Hall of Famers and multiple Super Bowl winners Roger Staubach and Troy Aikman did before him.
Now Romo will follow Aikman into the broadcast booth. Aikman has been the top analyst with Fox, paired with Joe Buck, since 2002.
The Associated Press contributed to this report.