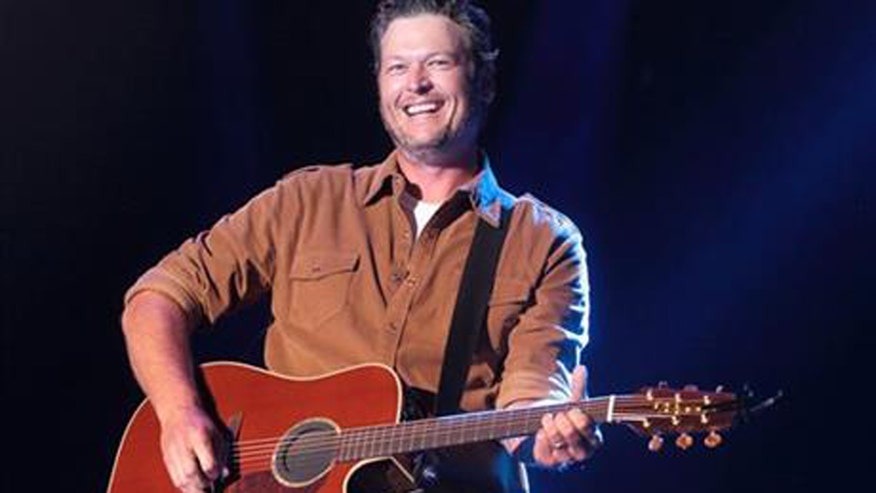 Blake Shelton announced Monday the opening of two Blue Bird-style entertainment venues called Ole Red -- one in Nashville and the other in his home of Tishomingo, Oklahoma.
Shelton said in a Facebook live video he was inspired to open the Tishomingo location after his ex-wife Miranda Lambert closed her Pink Pistol boutique following their 2015 divorce.
"When the Pink Pistol went away...it left a hole here," Shelton said. "We all saw what that business did for this community.
"It not only did well, but everybody did well because there was traffic in this town. When it went away, it hurt. There's no doubt about it."
Lambert closed her Pink Pistol in Tishomingo in May 2016. Shelton shortly after purchased the building from Lambert teasing at the time "something is brewing."
"The Voice" coach said his Old Red venue will help feature artists who play "red dirt country music" and bring tourism to his small hometown.
"This is going to be something that's important...this is going to pay off," Shelton shared. "I truly believe that and we'll have a place like the Blue Bird but it will be right here in Tishomingo."
Ole Red Tishomingo will open in late 2017 and the Nashville location is set to open in 2018. The Pink Pistol opened up a location in Lambert's hometown of Lindale, Texas.
Let's take a look at the celebs who have called it quits so far this summer:
You can find Sasha Savitsky on Twitter @SashaFB.