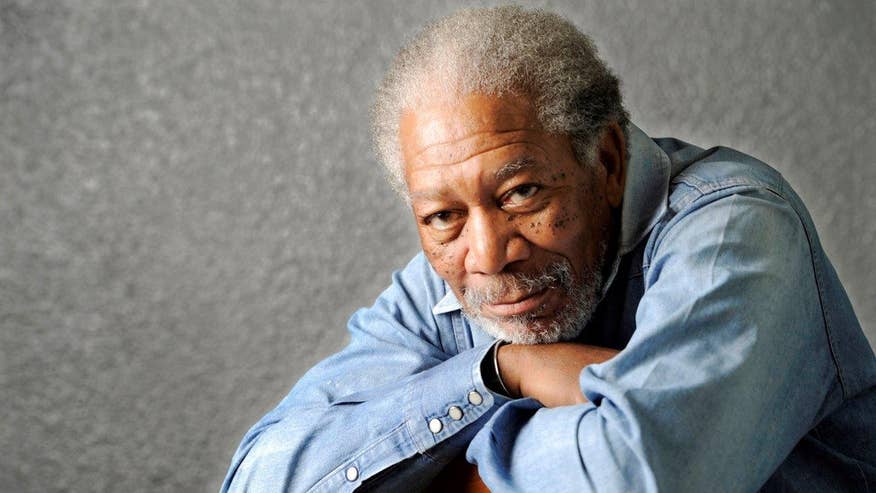 Morgan Freeman didn't hold back talking about newly-elected President Trump in a new interview with February/March issue of AARP Magazine.
The staunch Hillary Clinton supporter told the mag that Trump's win "feels like we are jumping off a cliff. We just have to find out how we land."
But at 79-years-old, Freeman isn't jaded or pessimistic. He says he's "not scared… and [he's] holding out hope that Donald Trump has to be a good president. He can't not be. What I see is a guy who will not lose."
MORGAN FREEMAN UNINJURED AFTER PRIVATE PLANE CRASH IN MISSISSIPPI
Freeman's career took off playing opposite Dana Ivey in "Driving Miss Daisy" off-Broadway in 1987. He says when he learned that Warner Bros. was making a movie version of the play, he thought they'd never hire an actor from New York. But in a turn of good fortune and the thumbs up from acting giant, Sidney Poitier, Freeman got his break.
"When the movie's director, Bruce Beresford, came backstage, I said, 'So, do I get the job?' he said, 'You're kinda' young.' He wanted Sidney Poitier. But when they went to Sidney, Sidney said, 'Go with the kid."
Freeman, a father of four, spoke about his son Alfonso who has taken after his actor dad. Alfonso has appeared in such films as "The Shawshank Redemption," "Seven," "Nurse Betty," and "The Bucket List."
When it came time for him to start his career, naturally Alfonso went to his father for advice and help.
"I think when someone in my family is famous the downside is everybody expects things of you," Freeman said. "But you have to make things happen on your own. When my son was younger, he said he wanted to be an actor and that I should introduce him to people. I said, 'You should change your name. Don't use Freeman.' He didn't listen to me."
MORGAN FREEMAN GOES AROUND THE WORLD SEARCHING FOR GOD
After thirty years in the industry, today Freeman lives out of the spotlight and in the small town of Clarksdale, Mississippi, in the Mississippi Delta region.
"It's beautiful. It's quiet. It's green. I started going to Mississippi in the 1970s, after my folks moved back there. I couldn't do New York anymore – living in a cave, concrete everywhere. I get to have a normal life in Mississippi. Nobody bothers me. I stay home. I golf with friends. I go have dinner. I survived inner-city South Side of Chicago, which was a hellhole, and worked hard over the years. I figure I owe it to myself to have some peace at this point in life."