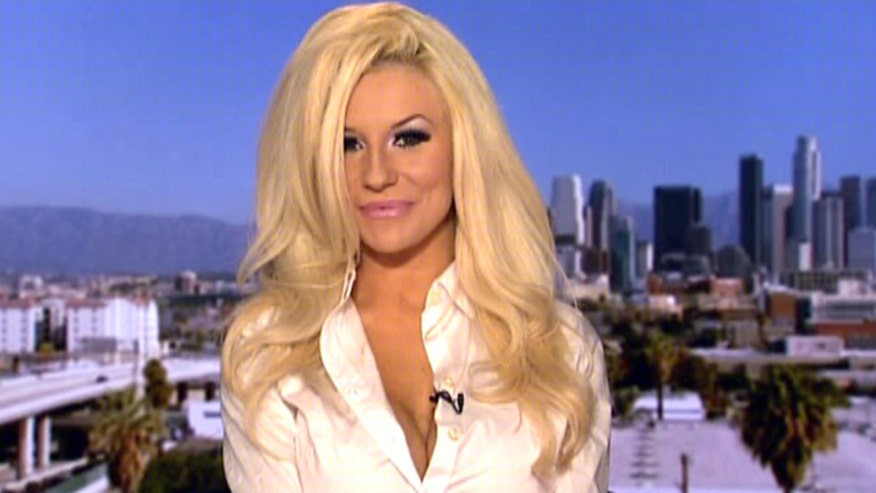 Courtney Stodden is crushing on Ken Bone.
Ken Bone, one of the people selected to ask a question during Sunday night's presidential debate, has since become a national sensation after his television debut.
Bone asked presidential hopefuls Donald Trump and Hillary Clinton, "What steps will your energy policy take to meet our energy needs while at the same time remaining environmentally friendly and minimizing job layoffs?"
Bone's bright red sweater, mustache and punchy name garnered him inexplicable instant Internet fame. He was dubbed the big winner of last night's debate by multiple media outlets and has gained thousands of fans on Facebook overnight.
Stodden is just one of those many fans. She shared a picture of herself in lingerie on Instagram next to a picture of Bone.
She wrote alongside the photo, "Every Barbie needs a Ken ... and Ken Bone is mine!"