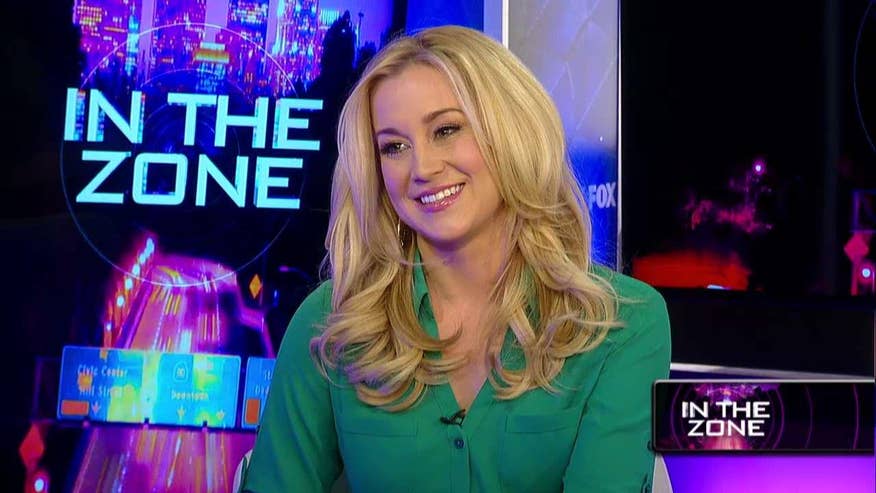 Country star Kellie Pickler is one of America's true sweethearts. She rose to fame on Fox's "American Idol" stars, soon after which she became friend with an up-and-coming country singer Taylor Swift, before Swift had her "squad."
"I'm not a part of any squad, per se," Pickler told FOX411 of her current status. "I just kind of my own little thing but yeah you know I've been blessed to meet amazing people and surround myself in good company ... and obviously Taylor is an incredible songwriter and entertainer and performer and artist so yeah we've been blessed to have written together in the past and cross paths with other people and grow and develop into our own artists."
Pickler now stars on "I Love Kellie Picker" with her husband Kyle Jacobs.
"My husband and I are so blessed to be working and working with 51 Minds, the production company we are working with, they are so wonderful, they are so respectful, have become part of our family," she said. "I mean we're shooting in our home and my husband and I keep pride in the company we keep, we have amazing friends that we consider to be our Nashville family. We have surrounded ourselves with people we love and that are good to us, and are our safe place."
And about "Idol" ending, Pickler say its just a sign of the times.
"There's always going to be the next biggest thing, you know, and times are going to change, you know, with or without you," Pickler said. "Time doesn't slow down for nobody so you have to be ready to grow with the business."
Fox News.com Reporter and FOX411 host Diana Falzone covers celebrity news and interviews some of today's top celebrities and newsmakers. You can follow her on Twitter @dianafalzone.