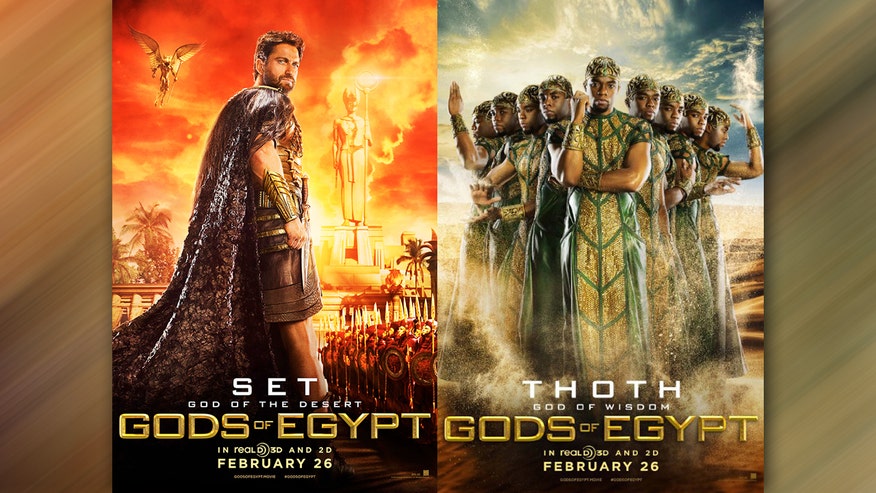 The recently released trailer for the upcoming epic "Gods of Egypt" has caused quite a stir online.
The posters, which feature a few of the movie's stars, including Gerard Butler and Nikolaj Coster-Waldau, have been criticized for casting white actors to play Egyptian gods.
Maybe im missing something but....isnt Egypt in AFRICA? #GodsOfEgypt #boycott #Flop #Ban pic.twitter.com/MPTALPPS9t

— THE CULTURE (@Toussaint215) November 13, 2015
Movie, #GodsOfEgypt in which everyone is white? Egyptians, in history and today, have NEVER been white. BRING BACK GEOGRAPHY!! It's Africa!

— Bette Midler (@BetteMidler) November 12, 2015
Dear Hollywood, Egypt is in Africa. Northern to be exact. Why is that so hard to grasp? Stop gentrifying African countries. #GodsOfEgypt

— Matthew A. Cherry (@MatthewACherry) November 12, 2015
Do better, Hollywood. Actually, just shut down you're totally incompetent. #GodsOfEgypt

— Horus the Kingslayer (@Jhoratio) November 12, 2015
The film also stars Geoffrey Rush who plays the Egyptian sun god Ra. "Get on Up"actor Chadwick Boseman stars as Thoth, and his casting has also caused upset as some Twitter users pointed out African-American is not Egyptian.
Just because Chadwick Boseman is "African American" doesn't mean he was appropriately cast either (ya'll gotta hear that too) #GodsOfEgypt

— Kasey (@bastylefilegirl) November 12, 2015
I cannot understand how they seriously cast Chadwick Boseman as a LITERAL all-knowing magical negro. #GodsOfEgypt pic.twitter.com/r9SmNPVGwI

— Carrie Tupper (@mermaidshells) November 12, 2015
The uproar of "Gods of Egypt" is similar to last year's controversy surrounding the biblical epic "Exodus: Gods and Kinds" which was called out for having a white cast.
FOX411 put a call in to Lionsgate about the brouhaha, and so far haven't received comment.