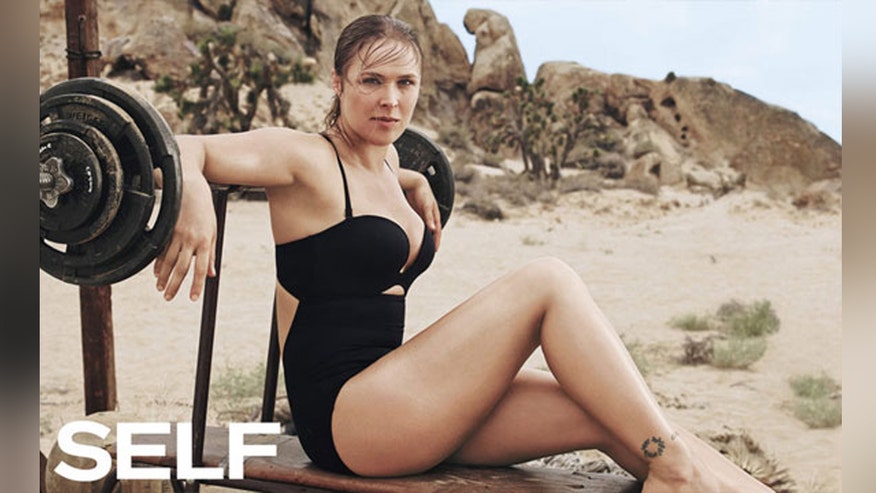 LOS ANGELES – Ronda Rousey knows what she wants, and she's going to get it. The 28-year-old Olympic bronze judo medal winner and now Hollywood actress told FOX411 she holds only high goals for herself.

"My goals are so crazy," she said. "I don't know if I have the time, I just want to do so many things. But I want to be remembered as one of the greatest fighters of all time. What I would love to do—I got an Olympic medal—I would want to retire from MMA as one of the greatest of all time. I would love to have a chance to be the boxing world champion. I would love to have the chance to be the jujitsu world champion and just be the best at everything at one point."

And besides her fighting career she has also proved herself to be a hot commodity for Hollywood and as an actress in several movie roles—"The Expendables 3," "Furious 7," and "Entourage." It was also recently announced that the highest-paid UFC fighter will star in the reboot of "Road House," a role she confessed she has been chasing for two years.

"It's not something I took; it's something I pursued for like two years," she explained. "There is a lot of pressure because it is such a beloved movie and a classic and everybody loves it, but that's one of the reasons I wanted to do it so much because I don't think anyone else would care as much as I do about it and would want to do a good job as much as I do."

As Rousey is in the prime days of her fighting career and continues to train for her next fight (November 14th in Australia against Holly Holm), acting has become an outlet where she is excited to prove herself again.

"My favorite part (of acting) is the challenge of learning a new skill from scratch," she told FOX411. "I think that starting from zero and learning a skill all over again keeps me interested and motivated. I feel like I have to prove myself all over again. I feel like I proved myself in judo, and I proved myself in MMA mostly, and I don't want to run out of goals after that and have nothing to do anymore, and so I want to have a new place where everyone doubts me, and I have something new to prove."

Rousey has seen the importance of training for her fights so of course she is taking that discipline over to the acting side.

"I have an acting coach, just like a coach for everything else," she said. "I take a lot of advice that has been given to me through the roles I have had so far."

In the acting world, she has two of her buddies, Jason Statham and Vin Diesel, to thank for being her mentors.

"They both work very, very hard. They really taught me work ethic is what is important in every profession," she gushed. "I love that Statham really takes pride and does the most physically demanding things and really tries to put a lot of time into his body and athleticism and fight scenes and everything like that. Vin doesn't just put a lot of energy into the physical side but also in the whole acting side and it was very interesting to see his process. Everyone has their own way."
Four4Four: Movie in big trouble after Tarantino cop comments?
You can follow Blanche Johnson on Twitter @blancheFOXLA.