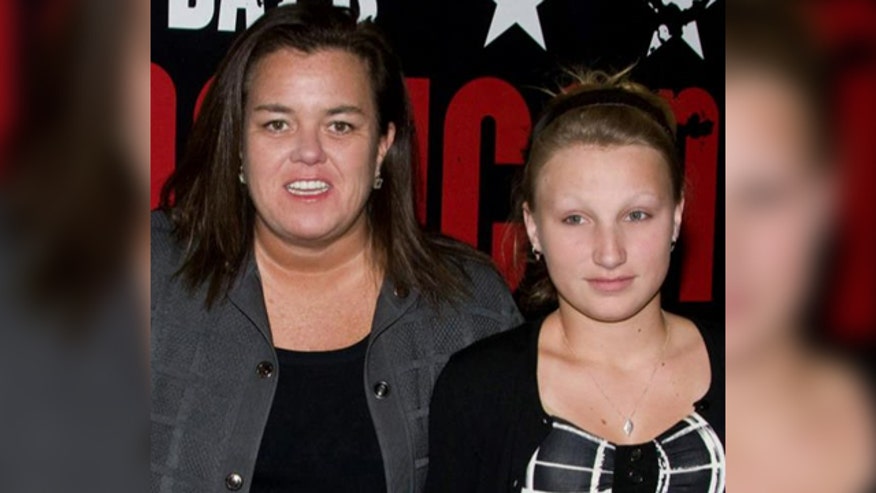 Comedienne Rosie O'Donnell's teenage daughter was found safe in a New Jersey home late Tuesday, hours after O'Donnell released a statement appealing for the public's help in locating her.
A spokesman for police in Barnegat, N.J. told the Associated Press that investigators in O'Donnell's hometown of South Nyack, N.Y. had informed them that they believed 17-year-old Chelsea O'Donnell was in the Jersey Shore community.
Barnegat Police Lt. Keith Germain said that when officers went to the residence, the person answering the door initially did not want to reveal Chelsea's presence. Police responded that they would not leave until she came out. Chelsea then appeared and left with police without incident, Germain said.
Rosie O'Donnell said in her statement that Chelsea had not been seen since Aug. 11. She had left the family's home with a therapy dog, and her mother's concern was intensified because she had not been taking needed medication. Chelsea suffers from mental illness, according to O'Donnell spokeswoman Cindi Berger.
It was not immediately clear what relationship O'Donnell had with the people who lived in the house. Rosie O'Donnell has a vacation home on the Jersey Shore.
chelsea has been found and is safe in police custody - thank u all for the help and light #missingchildren

— Rosie (@Rosie) August 18, 2015
O'Donnell adopted Chelsea with ex-wife Kelli Carpenter. In March, a woman claiming to be Chelsea's biological mother told the National Enquirer that she was coerced into putting her daughter up for adoption.
The woman claimed her then-husband and biological father of the child forced her into putting up the girl for adoption and that she was in "no condition to sign away my parental rights" due to her drug use.
O'Donnell's publicist fought back saying the adoption was done completely by the books and that O'Donnell has even "encouraged and supported Chelsea's desire to communicate with her birth mother." She added it is "disappointing that Chelsea's birth mother would go public with this personal story without ever having met Rosie."
It has been a rough stretch for the 53-year-old O'Donnell, who received unwanted public attention two weeks ago when Donald Trump mentioned her name when asked in a Republican presidential debate about harsh comments he had made about women.
O'Donnell had a major heart attack in 2012, and discussed her near-death experience in an HBO special earlier this year. She rejoined the daytime talk show "The View" last year, but left again before six months were up, saying the routine was proving too stressful for her heart condition.
The Associated Press contributed to this report.