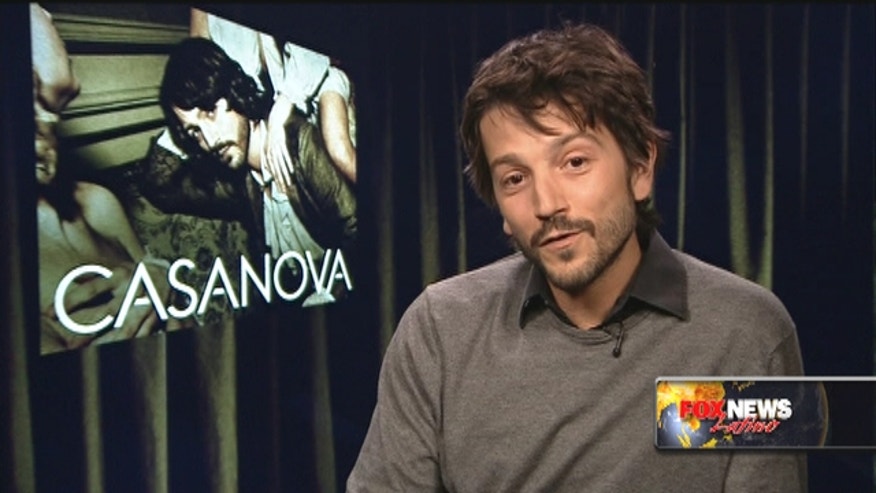 Mexican actor and director Diego Luna said it is downright "scary" that Donald Trump is leading in the Republican race for president and is encouraging people to continue to boycott his businesses.
"Sadly there are a lot of ignorant people that have access to a microphone," Luna said about Trump and his comments about Mexican immigrants being mostly rapists and murderers.
"What is scary – he said – is the following he has."
During an interview with Fox News Latino promoting his new Amazon show "Casanova," set to debut Friday, Luna said he remains optimistic about the Hispanic community's overwhelming negative reaction to the billionaire presidential contender.
"I think the reaction after those comments was very exciting," Luna explained. "To see so many people having something to say, that gives me hope. And again what worries me and is very sad is the amount of people that actually agree with him, that's quite scary."
He's hoping the Hispanic community continues to show its strength through the power of boycott by following the 'Dump Trump' campaign. Thus far, companies like Univision, Televisa, NBC, ESPN and the city of New York have all voiced their opposition and vowed to end business relationships.
"I remember when we shot the film about Cesar Chavez," he said. "The big thing I kept thinking of was the strength of boycott -- the Farm Worker Movement showed us in the 70s. I think that's the only and most powerful strategy," he told FNL.
"As consumers we are making choices and we allow things to exist and we celebrate the existence of things. And we can also boycott those things we don't want to be part of," he added.
Bryan Llenas currently serves as a New York-based correspondent for Fox News Channel (FNC). Click here for more information on Bryan Llenas. Follow him on Twitter @BryanLlenas.