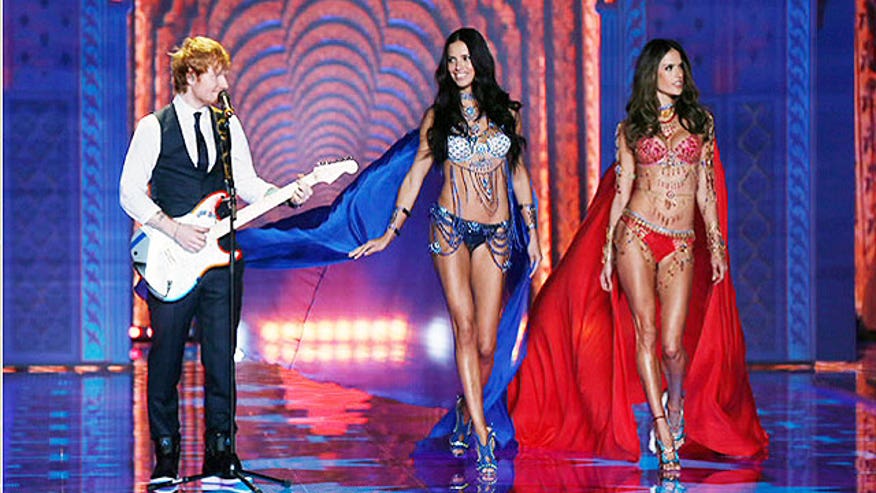 When fashion photographer Nigel Barker gets a certain coveted invitation every fall, his phone blows up with randy requests from pals jockeying to scoop up his plus-one.
"Whenever I get invited to a Victoria's Secret show . . . my male friends all [pop] up out of nowhere wanting to come to the show," says Barker, the suave snapper who starred alongside former Victoria's Secret Angel Tyra Banks on "America's Next Top Model."
"And they're very pleased with themselves if they get picked to come."
The annual underwear extravaganza — which Barker likens to a "sporting event" — airs Tuesday at 10 p.m. on CBS.
It features a gang of gorgeous models known as Angels parading down a runway wearing nothing but bejeweled bras and skimpy skivvies — the Holy Grail of invites for straight men looking to land a babe.
"It's high-energy, and it's almost like a football-stadium scenario. It's not like a regular fashion show," explains Barker. "There are like 30 rows of seats going high to the ceiling. It's like a Greek amphitheater."
Only here, the sport is model hunting. And the players include rock stars, Hollywood leading men, monied executives and men lucky enough to work with the brand in some capacity.
"Guys absolutely go to the show and after-party thinking they are going to score with a model," says a night-life source who attends the show every year when it is held in New York and spoke on the condition of anonymity. "Guys are looking at each other, smiling and thinking about the possibilities."
WATCH: Taylor Swift sexier than the Angels?