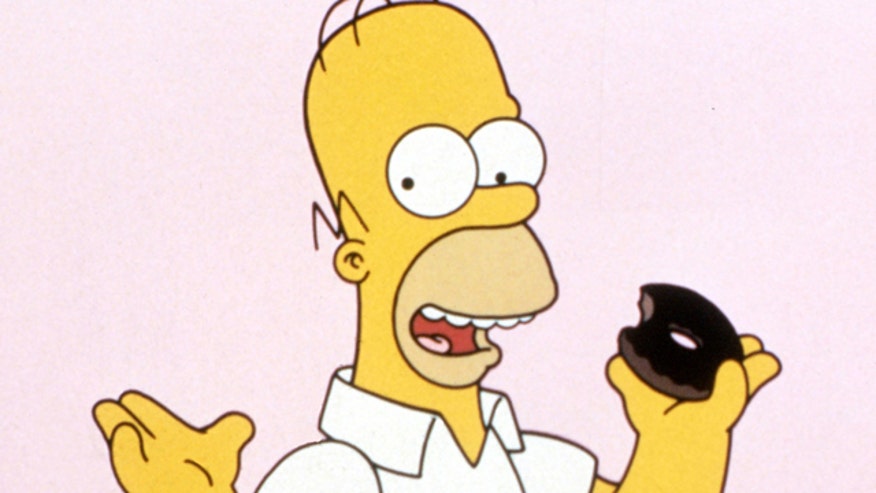 The yellow hand of death has come to Springfield — and fans agree it was very underwhelming.
It was more than a year ago when producers announced that the "The Simpsons" would farewell a major character during the first episode of its 26th season.
Fans were on edge about who could be facing the animated chopping block, joining the likes of Maude Flanders, Bleeding Gums Murphy and Doctor Marvin Monroe.
Well, that episode aired in the US today and fans were overwhelmingly disappointed, taking to social media in unison to declare: "That's it?!"
Spoiler alert — the death was of Krusty the Clown's father, Rabbi Hyman Krustofski. While he was a memorable character for sure, he was minor at best.
Krusty's dad? That's the shocking "major character" death?! Family Guy crossover + Anticlimactic Character Death = End of The Simpsons.

— Justin Howard (@JustinH_OnAir) September 29, 2014
So the #simpsons killed off krusty's rabbi dad? He wasn't anyone important in the show...smh

— Christopher (@ChrisShane12) September 29, 2014
So a year-long hype for the death ends up being minor character - Krusty the Clown's father, Rabbi Hyman Krustofski. Disappointing #Simpsons

— Ryan Rider (@ryanridertweets) September 29, 2014
Despite the let-down, the episode itself was met with a warmer response, in particular the moment Krusty's dad passes.
In giving a critical assessment of his son's comedic ability, he utters a simple "Eh ..." before dying.
Character death ... Rabbi Hyman Krustofski, Krusty the Clown's father, was killed off in an episode of "The Simpsons."
The episode also featured a fleeting image of comedian Joan Rivers, who died suddenly earlier this month following surgery complications.
Rivers had guest-starred as Krusty's agent and former flame, Annie Dubinksy.
Some so-called clues were floating around online in the lead up to the episode, but it seems they were blown out of proportion.
Click here for more on this report from News.com.au.