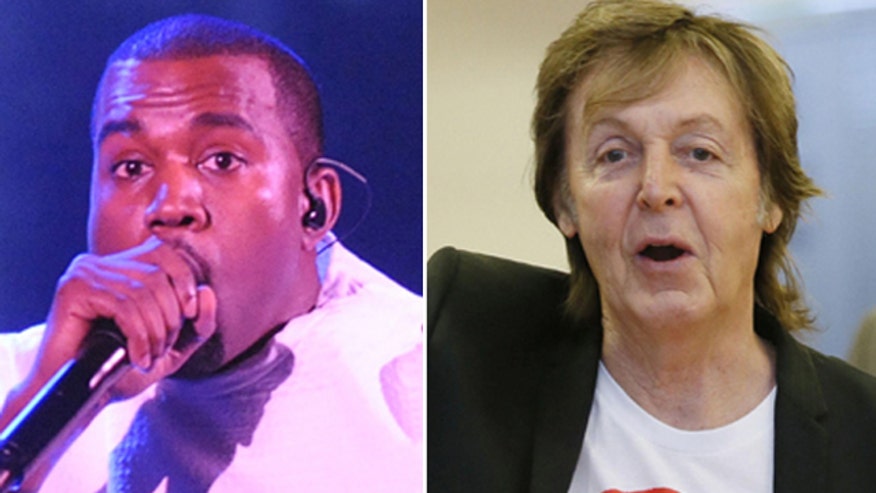 Kanye West has secretly been recording tracks with Sir Paul McCartney, The New York Post reports.

The rapper and the former Beatle have quietly been collaborating on a number of tracks that could develop into an album, sources told The Post.

One song, tentatively titled "Piss on My Grave," is sparking some chatter.

West's wife Kim Kardashian has been heard telling friends she was a little surprised they chose such a provocative name.

Kanye, whose rep declined to comment, was also present at McCartney's show at LA's Dodger Stadium last week.