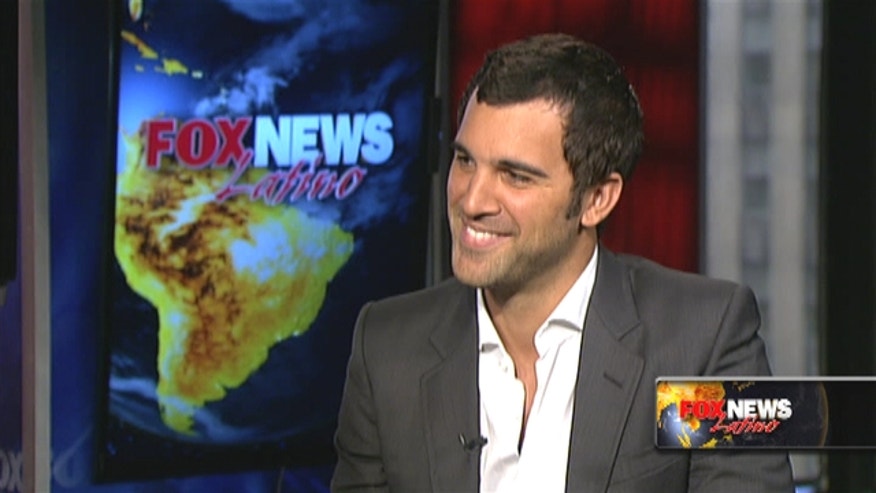 It's been several months since the last new "Dallas" episode aired on TNT and the anticipation has been building – especially since a growing fire at Southfork seemed to have ravaged the town.
Who survived the fire? That may be answered Monday night, when the third season of the hit show begins.
Argentinian actor Juan Pablo Di Pace plays Nicholas/Joaquin, a dual character of sorts, is a new character on the show that is expected to stir things up in Dallas.
"He was an orphan, taken in by Jordana Brewster's family - Elena Ramos' family - while they were living in Mexico," Di Pace told Fox News Latino of his character. "When the family moves to Dallas, he stays in Mexico. Being the street kid that he is, he plays the horses and wins a little money. By the time he is 28, he becomes a millionaire."
Once he becomes rich, he becomes Nicholas. And once his name changes so does his character.
"He is such an interesting character," Di Pace said. "He is manipulative, has a lot of personalities… He is a bit of a snake."
When he is not playing the conniving character ion "Dallas," the 34-year-old actor is also a writer, producer and director.
Di Pace moved from Argentina to Italy as a teenager after receiving a scholarship to study there.
"I wanted to live in Europe and (my parents) were like 'nope,'" he said, but once he received the scholarship there as nothing they could do.
He fell in love with acting and moved to London, where he spent 10 years.
From there he began booking roles in shows and movies, including the classic musical "Mamma Mia" starring Oscar winners Meryl Streep and Colin Firth.
"Amazing," said Di Pace of working with Streep. "She is royalty - film royalty and you really feel that when you're with her but at the same time she really has fun when she works."
Follow us on twitter.com/foxnewslatino
Like us at facebook.com/foxnewslatino