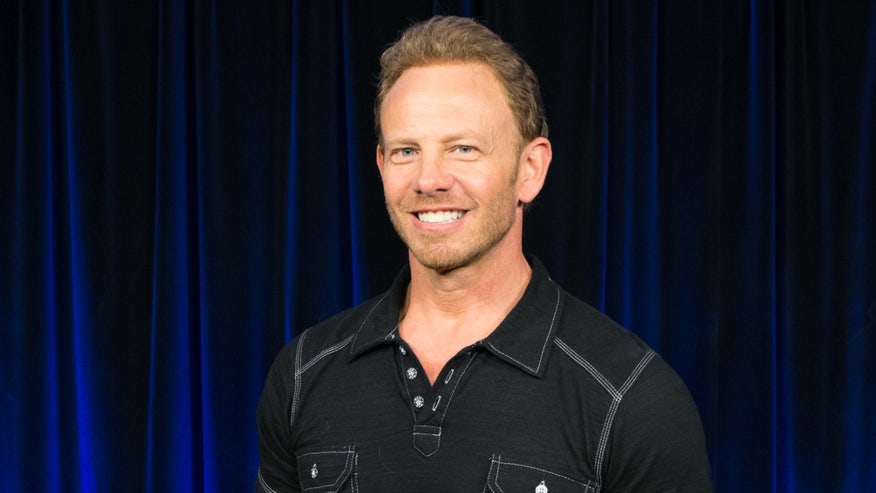 Megan Fox couldn't have worn a tighter, shorter dress at the Mexico City premiere of "Teenage Mutant Ninja Turtles" (below). Well, she could have, but that wouldn't go any further toward distracting us from the movie's 9/11 slip-up.
Admit it: You're excited for tonight's premiere of "Sharknado 2: The Second One." We recently had the chance to chat with lead actor Ian Ziering, and he told us what drew him to the franchise (as well as his personal favorite cameo appearance in the film). Check it out in the video above!
Scarlett Johansson is no longer one of the few blonde actresses in Hollywood without a pixie cut. She's now sporting the short, manageable hairstyle of a woman who caved to peer pressure.
Last week at San Diego Comic-Con, director Kevin Smith hinted that he and his old buddy Ben Affleck aren't close friends anymore because Jennifer Garner doesn't like him. Putting Affleck in his movie "Jersey Girl" probably didn't help, either.
Maksim Chmerkovskiy announced on Tuesday's episode of "The View" that he wont be returning for another season of "Dancing With the Stars." In other words, he'll eventually fade into obscurity like former "DWTS" dancers NIck Kosovich and Louis Van Amstel.
Orlando Bloom reportedly took a swing at Justin Bieber outside a restaurant in Ibiza, Spain, on Wednesday morning. Huffington Post says it's because Bieber made a nasty comment Miranda Kerr, but really, does anybody need another reason to swing at Justin Bieber?
"Guardians of the Galaxy" and "Star Trek" actress Zoe Saldana posed nude for the U.K. edition of Women's Health magazine, which probably comes as fantastic news to fanboys and comic-book nerds everywhere. (The ones that read Women's Health U.K., at least.)
Earlier this month, Christina Aquilera celebrated her baby shower with an explicit cake featuring a likeness of herself, naked, giving birth to a small child, and it still wasn't quite as graphic as Aguilera's 2002 video for "Dirrty."
Kate Upton told Elle U.K. that "it was kind of inconvenient to be pretty" when she was growing up on a farm in Florida. So, apparently, the Florida Farm Bureau is a comprised of thick-headed, intolerant uggos who don't take kindly to a nice face.
Dita Von Teese stepped out in a very revealing outfit for a Malibu garden party a few days back. But somehow, Dita always seems to come across as the most tasteful woman in the room, even when her bra is right in your face.
Supermodel Chrissy Teigen also flaunted her bra in a lacy see-though shirt at a DuJour magazine event on in New York, although it's entirely possible that she meant to wear a more substantial shirt, but accidentally grabbed her grandmother's lacy Thanksgiving doilies by mistake.
And finally, the internet recently got its hands on a photo of Leonardo DiCaprio engaging in a Super Soaker fight with his buddies, and he appears to be having more fun than we (or you) have ever had in our entire lives, collectively.