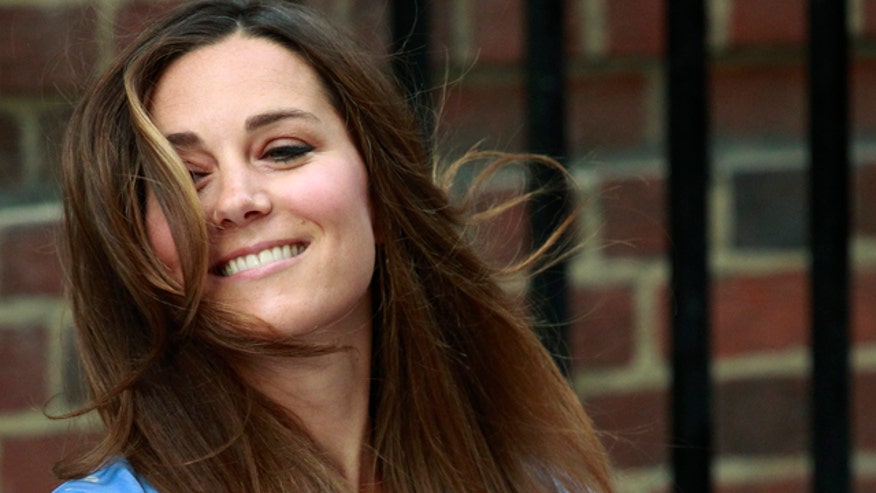 Here's the skinny:
In other Instagram news, Sports Illustrated cover model Chrissy Teigen posted a nude (yet kinda tame) picture of herself to her account, and she was soon told to "cover up" by a follower. Her response? It's pretty funny, but probably too harsh to reprint here.
According to Us Weekly, Taylor Swift is no longer friends with Selena Gomez, because Taylor — like us — is sick and tired of this "Jelena" crap.
Judging by Nicki Minaj's recent Instagram activity, she spent her entire Mexican vacation in nothing but a skimpy swimsuit (and maybe an engagement ring).
And now, something for the ladies: Here's Jake Gyllenhaal, naked, banging on pots and pans while filming a movie. His butt is hanging out too, so it's best to not click that link if you're at work.
Kate Middleton's been lately, but if you're a fan, check out the video above to find out how you can recreate Kate's effortless tresses at home (while she's still got them).
In an interview with Power 106 radio DJ "Big Boy," Jennifer Lopez said that if she had to save either Ben Affleck of Diddy from dying at sea, she'd let "both those mother****ers drown."
Stacy Keibler and Jared Pobre shared a few of their wedding pictures with PEOPLE.com. The bride wore white, the groom followed suit, and both opted for comically oversized top hats.
Kevin Bacon issued a silly PSA for Mashable.com where he attempted to boost "awareness of '80s culture and technology." ("You people will never understand the comfort of parachute pants," he laments.)
"America's Funniest Home Videos" host Tom Bergeron says he's leaving the show after the next season. But seeing as he's already got another gig hosting "Dancing With the Stars," his future still looks brighter than Bob Saget's.
The CW finally revealed a photo from their upcoming superhero series "The Flash," with actor Grant Gustin in full costume. It looks like he's wearing a lot of restrictive material for somebody whose whole superpower is running fast, but oh well. At least they didn't
Comedian Tom Arnold has shed 100 pounds from his formerly 287-pound frame by not eating entire extra-large meat-lovers pizzas or drinking 15 diet sodas per day.
It was recently revealed that "Star Trek" actor Chris Pine was arrested for drunken driving on March 1 in New Zealand.
A source told RadarOnline that Kim Kardashian's prenuptual aggreement with Kanye West stipulates that she'll receive $1 million of Kanye's money for every year they were married (capped at $10 million) in the likely event of a divorce.
After four months of laying low, the increasingly reclusive Renée Zellweger (or currently masquerading as Renée Zellweger) made an appearance at a charity event in San Francisco on Tuesday.
Robin Thicke celebrated his birthday without Paula Patton, but with Leonardo DiCaprio. Sounds like an even trade-off.
And finally, because the human race is clearly incapable of enjoy pizza as-is, Pizza Hut locations in New Zealand are now serving stuffed-crust pizzas filled with Marmite.