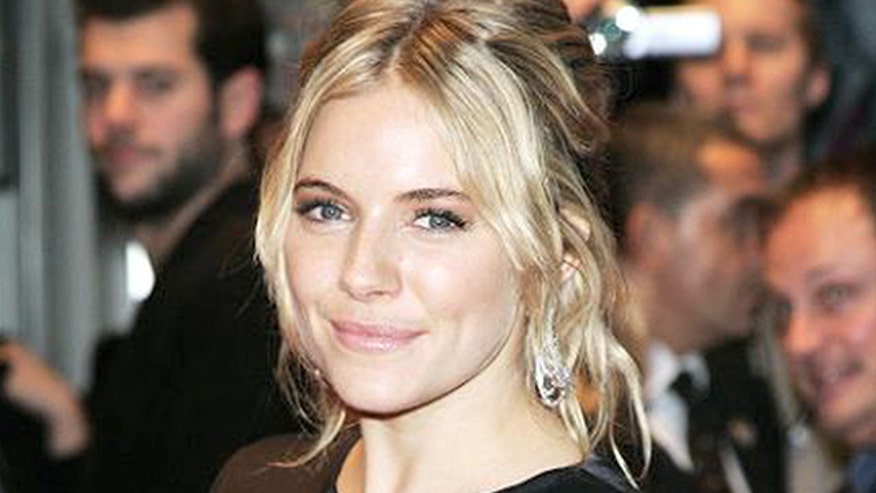 NEW YORK – Sienna Miller made a concerted effort to disappear from the spotlight after she became tabloid fodder for her affair with then married father of four actor Balthazar Getty.
The 32-year-old actress told Esquire Magazine she "felt like I had no control over any aspect of my life, professionally or personally. So I deliberately disappeared. I was sick of myself, to be honest, or sick of that perception of me."
Anne Hathaway did the same to silence that Hatha-haters after cyber trolls took to the web to bash the 'perfect' actress as disingenuous and annoying. According to Sodahead.com the 31-year-old Oscar winner said, "My impression is that people needed a break from me."
It worked for Hathaway, as her career is as strong as ever. And now Miller, back in business with three films lined up co-starring some of today's hottest actors like Channing Tatum and Steve Carell, is hoping the time off does her career a good turn as well.
Pop culture expert Valerie Greenberg of You'vebeenVALidated.com thinks Miller made a good choice.
"I think it is especially in Sienna's case. She was focused on the perception that people had on her rather than her craft," Greenberg said. "And also we have to keep in mind that when celebrities disappear it helps them to stay in the limelight. It's a strategic move when they do something like that."
But is there a goodtime frame for how long a celebrity can be away from the public?
"There's a direct ratio between how famous you are and how much time to take off,"
Nick Leftley, executive editor at Maxim.com told FOX411. "If you're super famous take a year. If you're a reality star may be take an afternoon nap, otherwise you're gone."
"I think it's best for a star on average to be absent from the spotlight for about six months, that's what you hear, but it really depends from star to star," advised David Caplan of GossipDavid.com "If they have a project they have to come back to the spotlight. You really do need to time it. Because you don't want to be away from the spotlight too long because when you come back the public won't perceive you as relevant."
Another thing our experts advised against was a public announcement you are flying the coop.
"It just looks like desperate attention seeking. It's like when someone writes on Facebook in all caps, 'That's it! I'm leaving Facebook forever. Goodbye! You've hurt me too many times.' And then they're back that afternoon, 'Oh my God! LOL you guys," Leftley said.
Speaking of social media accounts, should celebs discontinue those as well?
"The best thing a celebrity should do if they want to keep a low profile is stay off of Twitter, stay off of Facebook and Instagram," Caplan said. "Basically social media is just that: media. It's media. It's very social. Inherently meaning that you're out there."
Fox News.com Reporter and FOX411 host Diana Falzone covers celebrity news and interviews some of today's top celebrities and newsmakers. You can follow her on Twitter @dianafalzone.