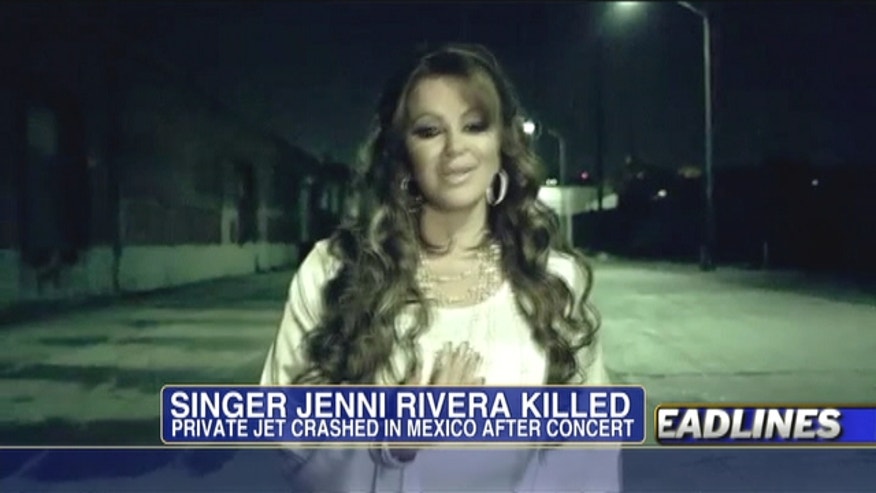 Jenni Rivera's California house will soon go up for sale, despite the singer's wishes to have her parents and children to take over the mansion, Mexican entertainment magazine TV y Novelas is reporting.
The 9,527-square-foot Encino pad, which Rivera purchased in 2008, has seven bedrooms and 11 bathrooms and will go on the market for $3.3 million, the same price the singer paid for the home almost four years ago.
According to the Los Angeles Times, the house sits on 4 acres and has a large grassy lawn, pool and entertainment patio that includes a spa and waterfall.
TV y Novelas claims that "La diva de la banda" wanted her sister, Rosie, whom she left in charge of her estate, to also move into the house.
But the magazine said Rosie thinks the house is too expensive to maintain and she wants to sell it.
Real estate agent Ben Lee, who sold the late singer the house in 2008, told Fox News Latino the singer loved the home.
"I know she wanted to renovate the house and I believe she renovated it extensively," said Lee of Coldwell Banker/Ben Lee Properties.
"It was a beautiful setting. [It] was private," he added. "[It was] gated with lots of land, but it was not finished. She put money into it."
Lee said the house is currently not on the market.
TV y Novelas said that the Rivera's children do not want the home to be up for sale, but the magazine claims that Rivera's sister is already taken the necessary steps to put the house on the market. JE United Realty, the real estate company who is putting the house on the market, did not return phone calls from Fox News Latino seeking comment.
Rivera, four members of her entourage including her lawyer, stylist, manager and agent, along with two pilots perished in a plane crash last month when the Learjet 25 plummeted from 28,000 feet in the air.
The 43-year-old who was born and raised in Long Beach, California, is known for her interpretations of Mexican regional music known as norteña and banda.
Lee, the realtor, said he will always remember Rivera for her "super down to earth" attitude and enjoyed working with her.
"I was very sad," Lee said. "She was a very nice person. It was a very pleasant and easy transaction to deal with."