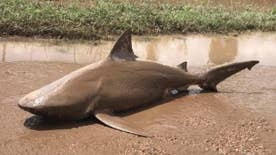 Reporter finds dead bull shark in debris from Cyclone Debbie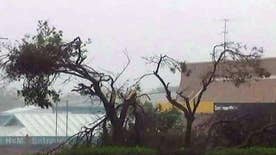 Three thousand people remain trapped on the battered Whitsunday Islands, as food and water threatens to run out in the wake of Cyclone Debbie.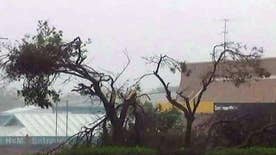 Authorities are trying to get drinking water and food to areas devastated by Cyclone Debbie, as residents are told to expect more heavy rain and power shortages for days.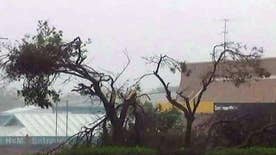 Strong winds and heavy rain knocked out power to tens of thousands of homes and forced residents to evacuate
Madagascar's government says the death toll from Cyclone Enawo has risen to at least 50, with 20 people missing.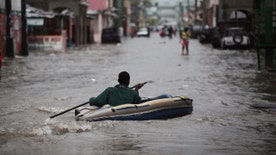 Rick Reichmuth takes a look back at the year's wildest, wickedest weather
Late-season storm Otto strengthened into a hurricane Tuesday as civil defense officials reported three deaths in Panama amid heavy rain and Costa Rica ordered the evacuation of 4,0...
Super typhoon threatens China after killing at least 7 in Philippines
Super Typhoon Haima weakened and blew out to sea Thursday after smashing into the northern Philippines with ferocious wind and rain overnight.
Super typhoon slams into northeastern Philippines
Super Typhoon Haima slammed into the northeastern Philippine coast late Wednesday with ferocious winds and rain that rekindled fears and memories from the catastrophe wrought by Ty...
Vietnam is preparing itself for Typhoon Sarika, which has already brought torrential rains and deadly floods on Monday.