Where you live may hinder your New Year's resolutions
By Willie James Inman, ,
Published January 06, 2018
Experts say there's a high chance you won't stick to your New Year's resolutions, but it may not be completely your fault. It turns out where you live may increase or decrease your odds of following through on your big plans for 2018.
According to a recent study compiled by WalletHub, 42 to 92 percent of people will fail to achieve their New Year's resolutions. Jill Gonzalez, a senior analyst for WalletHub, says the report analyzed some of the most popular resolutions, and fitness was at the top of most Americans' list.
WANT TO KEEP A NEW YEAR'S RESOLUTION? HERE'S HOW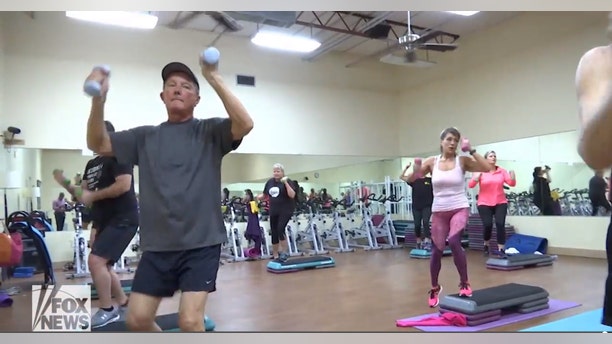 "This is all based on what the most popular New Year's resolutions are," Gonzalez told Fox News, adding that other popular resolutions include losing weight, stressing less and saving more. "So based on those things, we've actually developed metrics that say which cities are best at those things."
The report uses 52 different data points to compare 182 cities across the country, including the two largest cities in each state. Gonzalez noted this is the first time that WalletHub has included cities from every state in the report.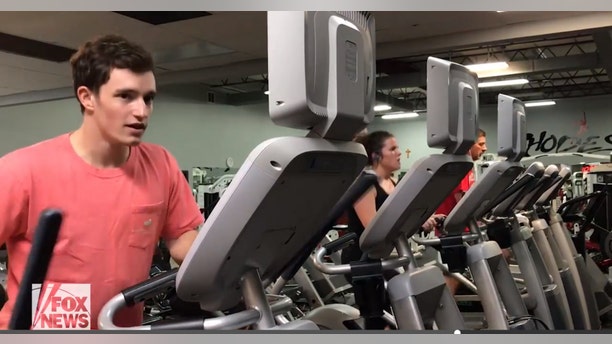 If you live in Seattle, San Francisco or San Diego, you have the best chance at holding to your fitness, financial or life-plan goals. But for those who live in Gulfport, Miss., Shreveport, La., and Newark, New Jersey, which are all at the bottom of the list, the odds are stacked against you.
6 MORE WAYS TO MAKE A RESOLUTION STICK
Parameters such as gyms per capita, access to healthy foods, financial literacy and the local economy were included in the study. Gulfport, Miss., ranked lowest overall and is also the second-lowest-ranking city for least active adults.
"In Gulfport, we're seeing a lot of numbers that are unfortunately lower than national averages," Gonzalez said. "Some of those include the obesity rate [and] the number of people that have been inactive which is over 50 percent in the past 30 days."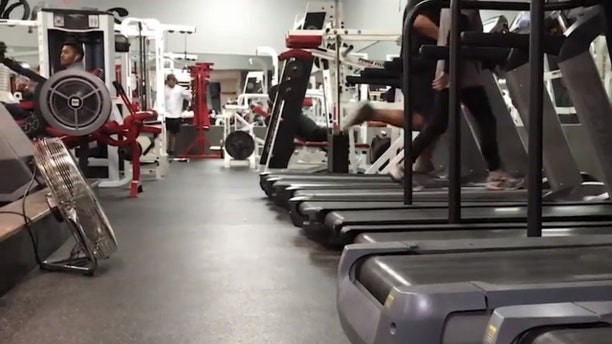 Gulfport Mayor Bill Hewes says he thinks the study may have missed the mark in rating his city. He added there are plenty of opportunities and places for people to get out and stay active if getting fit is at the top of their New Year's resolution list.
"I think they're off a bit, or by a great mark," Hewes said. "You can find everything [including] gyms that are low cost. You have outdoor recreation [along] the beach front [and] along the bike paths that we have along our communities in south Mississippi. You'll find folks out on the front beach just about anytime of the year kite-surfing. If you want to get [outdoors], this is the place to be."
He also pointed out a new gym that will open soon, a major renovation to the city's sport complex and a new bird-watching trail.
Gonzalez adds that cities like Gulfport can always improve their fitness resolution rankings by hosting community fitness programs or by adding more gyms. She also says people can stick to their New Year's resolutions by setting realistic goals for themselves and joining a group fitness session.
GET FIT AND STAY FIT WITH THIS 'ANIMAL' WORKOUT TREND
Dean Morrow, a former firefighter and co-owner of a running shoe and apparel store called Run-N-Tri, says he's not surprised by the report from WalletHub. He notes that there are limited health food store options and only a few gyms in the area. His store hosts a free running event every week to get people out and active.
"We have a fun run every Monday night," Morrow said. "People come down, some local fitness people come in [and] other fitness-related businesses come in and sponsor the event that night."
Fox News spoke to several gym-goers at Rhodes Fitness in Gulfport who also said they weren't surprised by the findings in the report. The gym has been a go-to spot for those interested in fitness for decades. Each person talked about ways they plan to stick to their fitness goals and resolution for 2018.
Gulfport resident Miller Baugh said she recently started working on her New Year's resolution. She's also not surprised by the report. "I can see that a lot of people don't [exercise] but I also see that a lot of people do get out there and exercise. This gym is always very busy."
FOLLOW US ON FACEBOOK FOR MORE FOX LIFESTYLE NEWS
Other gym-goers commented on how food plays an important role in sticking with their fitness goals. Gulfport has plenty of fast food choices and Mayor Hewes has pointed out an array of healthy and international options within the city limits as well. He said portion control is important, but it may be too good to limit yourself in the Gulf coast.
"If you make a resolution revolving around food, you're going to cave in because it's just too good and [there's] too much to offer," Hewes said.
https://www.foxnews.com/lifestyle/where-you-live-may-hinder-your-new-years-resolutions