Halloween costumes for pets: 5 easy ideas
By Madeline Farber
Published October 10, 2018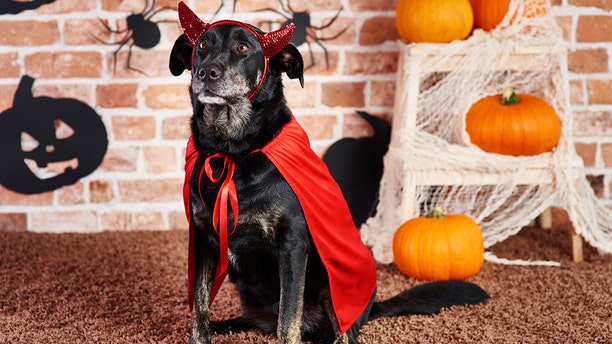 Heads up, pet parents: Halloween is fast-approaching, and kids aren't the only ones who get to take part. The spooky holiday can serve as a perfect excuse to dress our furry friends in costume -- ranging from a hot dog to a lion.
If you need some inspiration to find the perfect costume for your dog or cat this year, read on.
A rainbow
Dress your furry friend as a cheerful rainbow this year, an easy costume to strap on to any willing pet.
You can find the costume at Target or Petco.
A Beanie Baby
A simple and easy way for your pet to take part in Halloween festivities is by dressing them as a Ty Inc. Beanie Baby.
You can easily make the iconic red heart tag from paper and tie it to your pet's collar.
A hot dog
Dress your dog as a hotdog this Halloween -- and you'll be sure to get a few laughs.
A lion
Forget a safari, a "wild" animal can be found in your home this Halloween. Perfect for a fluffy cat or dog, strap a lion's mane to your fur baby for a cute and simple costume.
Chewy sells the costume here, or you can find it on Amazon.
A bat
This costume is ideal for pets with black fur, though these bat wings will be sure to make any dog or cat look adorable. You can purchase the wings here or here.
https://www.foxnews.com/lifestyle/halloween-costumes-for-pets-5-easy-ideas