Girl, 10, died of cardiac arrest on water slide: 'The excitement threw her rhythm'
By Vandana Rambaran
Published May 01, 2019
A grieving family is focusing on raising awareness about the importance of child heart screenings after their 10-year-old daughter went into cardiac arrest on an amusement park waterslide and died.
London Eisenbeis could not contain her excitement at finally being tall enough, at least 48 inches, to ride the highest waterslide at Zehnder's Splash Village, a Michigan amusement park in February 2018.
ALABAMA TEACHER WHO RAN OUT OF SICK DAYS CARING FOR YOUNG DAUGHTER WITH CANCER GETS BIG GIFT FROM COLLEAGUES 
"We're going to get some footage of our waterslide so stay tuned for more videos, peace," she could be heard saying in a cell phone video alongside her older sister Eden that was self-recorded 45-minutes before her death.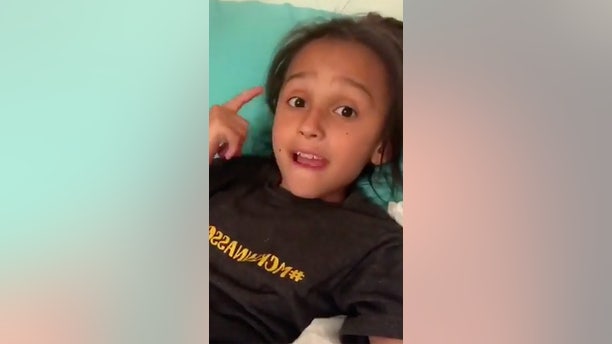 But the seven-second drop down the 273ft-long chute proved deadly as her heart went into cardiac arrest due to a rare heart condition called Long QT syndrome which causes abnormal heartbeats.
"London looked at her dad, gave two thumbs up and smiled, went down the slide and came out in cardiac arrest," Eisenbeis' mother Tina told The Sun. "The excitement threw her rhythm.
"The slide she went down has a heartbeat sound at the top that my husband said made it even scarier. Who would have ever thought she would come out the bottom without one?"
TEXAS TODDLER LANDS IN ICU AFTER SWALLOWING DAD'S WATCH BATTERY
London, a gymnast and "class clown", seemed otherwise healthy and her parents were unaware that she had the heart condition, which causes the heart muscles to contract irregularly but can be treated with medication or the insertion of a pacemaker.
"The day before she had been doing flips in the air," Tina said.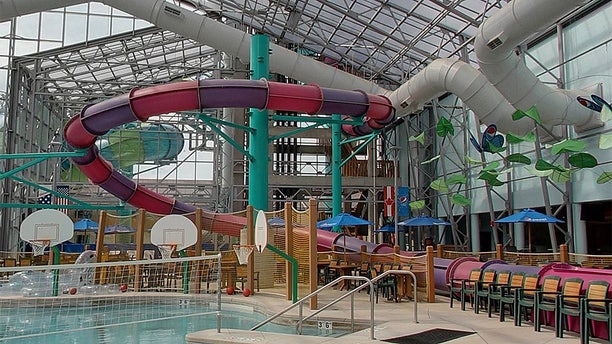 TEXAS MOM ARRESTED IN DEATH OF 6-WEEK-OLD DAUGHTER; INFANT HAD 'ONE OF WORST' SKULL FRACTURES DOCTOR HAD EVER SEEN
As Tina waited for London to come off the ride, she heard a whistle go off and initially thought it was kids "messing around" in the amusement park. It wasn't until she got closer to the pink and purple slide that she saw her husband at the scene.
"[Jerry] was looking down and there were sheets up and I knew it was one of my kids," Tina said.
"It was an awful thing. There were no signs of the condition, she just dropped."
London was airlifted to the University of Michigan's children's hospital after suffering severe brain damage from lack of oxygen and died nine days later on Feb. 27.
CLICK HERE FOR THE FOX NEWS APP
Her family has opened a non-profit, the London Strong Foundation, that offers CPR training, encourages parents to take their children for heart screenings and distributes defibrillators within their local community, which was not used on London at the time of her initial heart failure.
"You have to respond, you don't have time to wait," Tina said. "I think people are afraid of defibrillators, but they're very easy to use. They're what is needed to bring back the rhythm."
https://www.foxnews.com/health/girl-10-died-of-excitement-on-water-slide