Jellyfish chips could be the healthy snack of the near future
By Michelle Gant, ,
Published February 21, 2018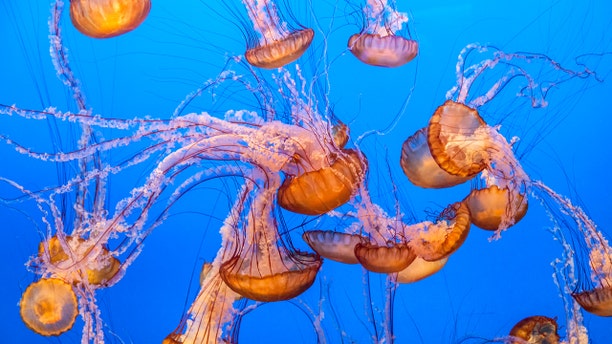 While some cultures have been consuming jellyfish for centuries, the majority of people in the Western hemisphere are more likely used to seeing the gelatinous umbrella-shaped sea critters at the aquarium rather than the dinner table.
But thanks to a group of scientists in Denmark, we might all be snacking on jellyfish soon.
STARBUCKS DEBUTS COLOR-CHANGING COFFEE
A Danish team has created a new technique that turns the squishy jellyfish into crunchy chips within a few days, a process that typically takes weeks. "Traditionally, the bell or body of a jellyfish is marinated in salt and potassium alum for several weeks to produce a crunchy, pickle-like texture," according to a press release.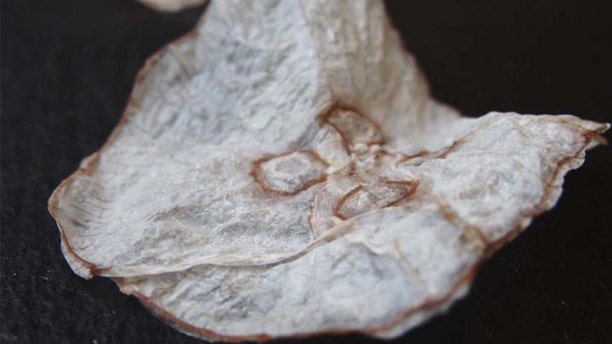 "Using ethanol, we have created jellyfish chips that have a crispy texture and could be of potential gastronomic interest," Mathias P. Clausen, a postdoctoral fellow at University of Southern Denmark, said.
The scientists note that texture plays a large factor when it comes to food appeal. Since most people aren't accustomed to eating jellyfish, turning them into a crispy chip makes them more appetizing.

FOLLOW US ON FACEBOOK FOR MORE FOX LIFESTYLE NEWS
Due to a number of factors, like overfishing and climate change, more traditional fishing stock have diminished. So turning to the booming jellyfish populations for consumption is a good way of tapping into a sustainable food source. And besides, they're healthy, too. According to the scientists, jellyfish are rich in vitamin B12, magnesium, phosphorus, iron and selenium.
https://www.foxnews.com/food-drink/jellyfish-chips-could-be-the-healthy-snack-of-the-near-future