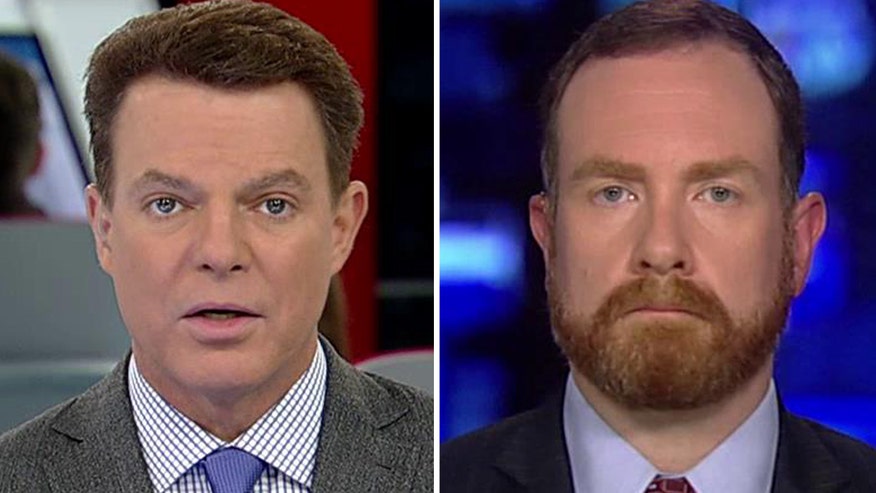 A U.S. military jet fired upon unarmed people fleeing a Doctors Without Borders hospital in northern Afghanistan last month in an apparent intelligence mistake, the charity claimed on Thursday.
Doctors Without Borders described the Oct. 3 bombing of their hospital in Kunduz by the U.S. in a 13-page report. It didn't disclose any major revelations, but painted a clearer picture of what allegedly happened in the hospital during the attack that killed 30 people.
U.S. officials have said the bombing was a mistake and was based on intelligence that there were gunmen firing from the hospital. The charity did acknowledge that as many as half of its patients were Taliban fighters wounded in battle against U.S.-backed Afghan forces as both parties fought for Kunduz in the days prior to the hospital attack.
As doctors were performing surgery, an American AC-130 arrived and began firing its weapons at the hospital, hitting the Intensive Care Unit first. During the attack, staff members allegedly made 18 attempts to call or text U.S. and Afghan authorities.
While people fled the building, the gunfire appeared to track their movements. The report says one person in a wheelchair was killed by shrapnel.
If the charity's report is true, then the hospital couldn't have been a valid target under U.S. rules of engagement or international laws of war.
The U.S. military has not offered its version of events as it awaits the result of U.S. and NATO investigations. But Rep. Duncan Hunter, a Republican Iraq war veteran who serves on the House Armed Services Committee, has heard from members of the special operations unit in Kunduz who insist they were fired upon, his spokesman said Thursday.
Hunter is questioning whether the mistake rested in part on the military's controversial Distributed Common Ground System, which is supposed to provide information about the battlefield but has been bedeviled by problems.
The Associated Press reports that U.S. intelligence analysts and Afghan Defense Minister Masoom Stanekzai believe the Taliban were using the hospital as a command post.
Joanne Liu, the group's president, said in a statement the hospital "was not a Taliban base." Doctors Without Borders communicated to a U.S. official that they had wounded Taliban fighters as patients in the hospital.
Doctors Without Borders, which operates under its French initials, MSF, has called for an independent international investigation into the bombing. But the U.S has not agreed.
Navy Capt. Jeff Davis, a Pentagon spokesman, said the military will review the Doctors Without Borders report as part of its investigation into the incident, and that Gen. John Campbell, the top U.S. military commander in Afghanistan, met with representatives from Doctors Without Borders on Wednesday.
The Associated Press contributed to this report.