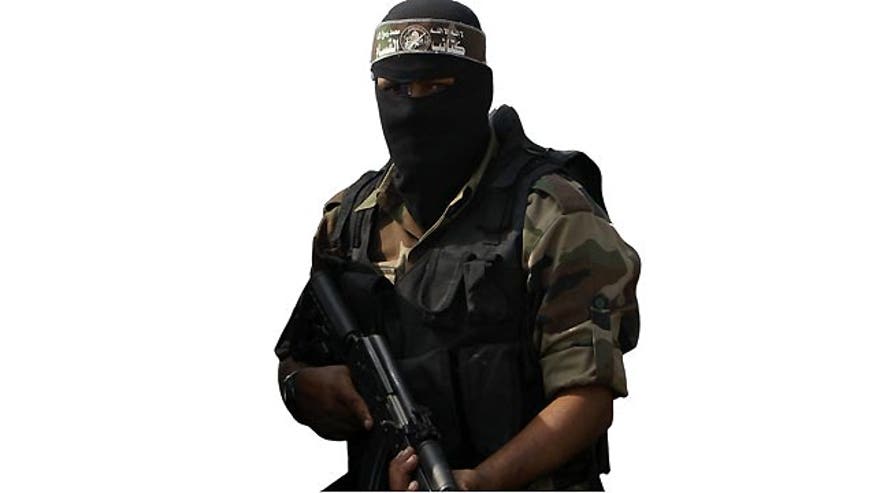 Israel made its case again Wednesday for the international community to put pressure on Hamas to disarm.
Prime Minister Benjamin Netanyahu reiterated Hamas must be prevented from re-supplying its weapon stockpiles.
"It must be ostracized from the family of nations for its callous abuse of civilians, and Hamas must be prevented from re-arming as part of Gaza general demilitarization," Netanyahu said in a news conference.
Scott Stewart, vice president of tactical analysis at the geopolitical intelligence firm Stratfor, told FoxNews.com Israel faces an uphill battle in gaining support.
He says Israel won't get much international support beyond the U.S. and European allies for demilitarizing Hamas.
"The Iranians have stated again and renewed their pledges to re-arm Hamas," said Stewart. "Every time we've had these cycles of violence flair up, we've not only seen Hamas re-arm, but we've seen them re-armed with more and more capable rockets each time."
Even though it might take time for Hamas to re-arm, Stewart says "it will happen over the coming years."
[pullquote]
There is concern Hamas has grown stronger from this latest round of fighting with Israel.
Stewart believes "Hamas has survived this round of conflict" and "from that perspective, they've acquainted themselves quite well on the battlefield, not only in terms of the rockets we've seen in the increasing ranges, but they have become very proficient with weapon systems."
Israeli officials are hoping Egypt, who shares a southern border with the Gaza Strip, will crack down on weapons going into the territory. The country's president Abdel Fattah el-Sisi isn't seen as an ally of Hamas due to their relationship with the Muslim Brotherhood.

Stewart, a former U.S. State Department special agent, predicts smuggling weapons into the Gaza Strip will continue and "that [there] is very little the Egyptian military can do to completely stop it off."
Chris Snyder is a producer for Fox News based in New York. Follow him on twitter: @ChrisSnyderFox.