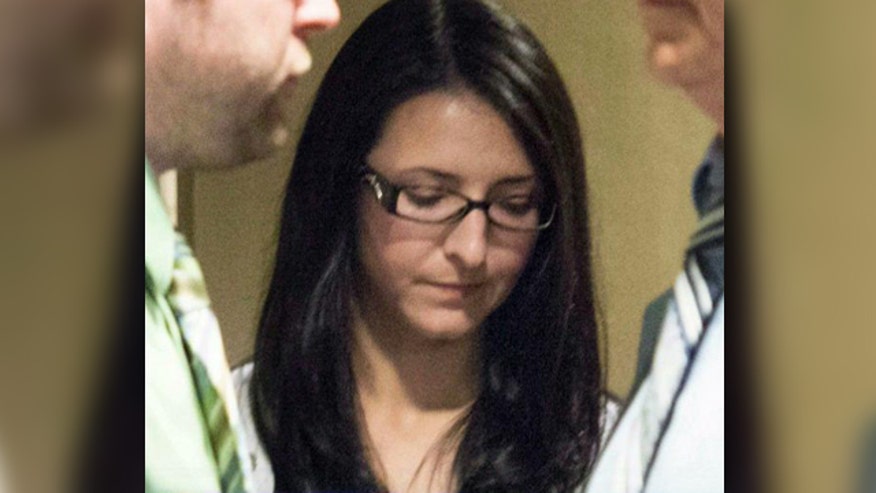 A Montreal jury ruled Friday against a 25-year-old Quebec woman who was on trial for stopping her car on a busy highway to rescue some ducklings and causing a crash that killed a motorcyclist and his teenage daughter.
Emma Czornobaj faces a maximum sentence of life in prison after she was found guilty on two counts of criminal negligence causing death and two counts of dangerous driving causing death.
Defense attorney Marc Labelle said Czornobaj was shocked by the verdict. He wondered how she could be found guilty of criminal negligence in the absence of other contributing factors.
"This was not a race. This was not a person who took a chance and drove drunk," Labelle told the Montreal Gazette after the verdict. "This is not about someone who was speeding and took a risky maneuver."
Andre Roy, 50, and his daughter Jessie, 16, were killed when Roy's Harley-Davidson chopper slammed into the rear of Czornobaj's Honda Civic on June 27, 2010.
Seconds earlier Czornobaj, a financial analyst, had stopped her car in the left lane of a provincial highway in Candiac, south of Montreal, after she spotted a group of ducklings on the median, CTV News reported. She got out of her car and tired to herd the ducks into her car.
Roy's wife Pauline Volikakis was injured when her Yamaha motorcycle also slammed into Czornobaj's car.
Volikakis said Friday she did not blame Czornobaj. "My feelings are that it's time that we go on," she said, according to CTV. "I have no expectations but I don't wish any ill will to anyone."
Prosecutors wondered what Czornobaj was thinking when she stopped her car in a traffic lane, saying that it was not normal.
Czornobaj testified in her own defense. She said if the same thing were to happen today "I would not have stopped."