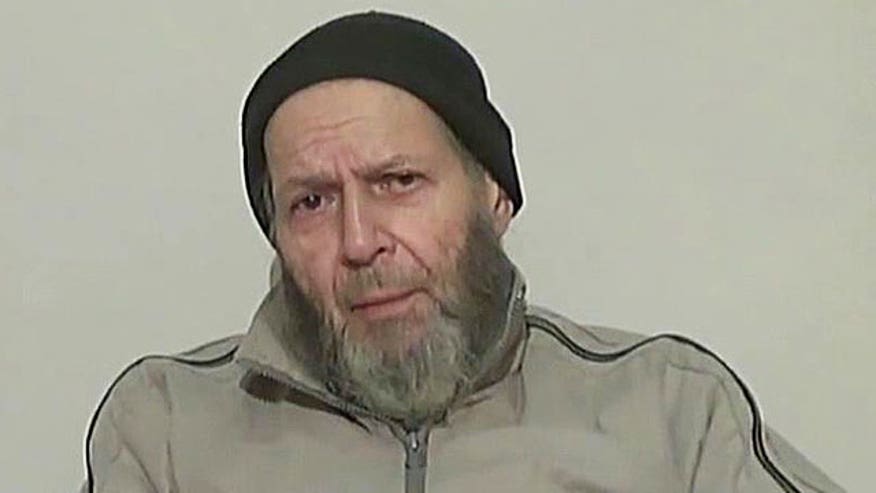 A 72-year-old American who was kidnapped in Pakistan by Al Qaeda more than two years ago appealed to President Obama in a newly-released video to negotiate his release, saying he feels "totally abandoned and forgotten."
The video of Warren Weinstein, who is a development worker, was the first since two videos were released in September 2012. Weinstein, the country director in Pakistan for J.E. Austin Associates, a U.S.-based firm that advises a range of Pakistani business and government sectors, was abducted from his house in the eastern city of Lahore in August 2011.
In the video sent Thursday to reporters in Pakistan including The Associated Press, Weinstein called on the U.S. government to help set him free.
"Nine years ago I came to Pakistan to help my government, and I did so at a time when most Americans would not come here, and now when I need my government it seems that I have been totally abandoned and forgotten," Weinstein said during the 13-minute video. "And so I again appeal to you to instruct your appropriate officials to negotiate my release."
It was impossible to tell how much Weinstein's statement, made under the duress of captivity, was scripted by his captors.
"We're working hard to authenticate this latest report, but we reiterate our call that Warren Weinstein be released and returned to his family," State Department Deputy Spokeswoman Marie Harf told Fox News. "Particularly during this holiday season - another one away from his family - our hopes and prayers are with him and those who love and miss him."
The FBI also said the government is working to verify the authenticity of the video.
"We remain concerned for the safety and well-being of Mr. Weinstein and remain in contact with Warren Weinstein's family while we continue to monitor the situation," the FBI said Thursday.
The video and an accompanying letter purported to be from Weinstein was emailed anonymously to reporters in Pakistan. The video was labelled "As-Sahab," which is Al Qaeda's media wing, but its authenticity could not be independently verified. The letter was dated Oct. 3, 2013 and in the video Weinstein said he had been in captivity for two years.
In the video, Weinstein wore a grey track suit jacket and what appeared to be a black knit hat on his head. His face was partially covered with a beard.
Al Qaeda has said Weinstein would be released if the U.S. halted airstrikes in Afghanistan, Pakistan, Somalia and Yemen and also demanded the release of all Al Qaeda and Taliban suspects around the world.
The White House has said it won't negotiate with Al Qaeda.
The videos last year showed Weinstein appealing for help from the Jewish community and Israel's prime minister.
The Associated Press contributed to this report.