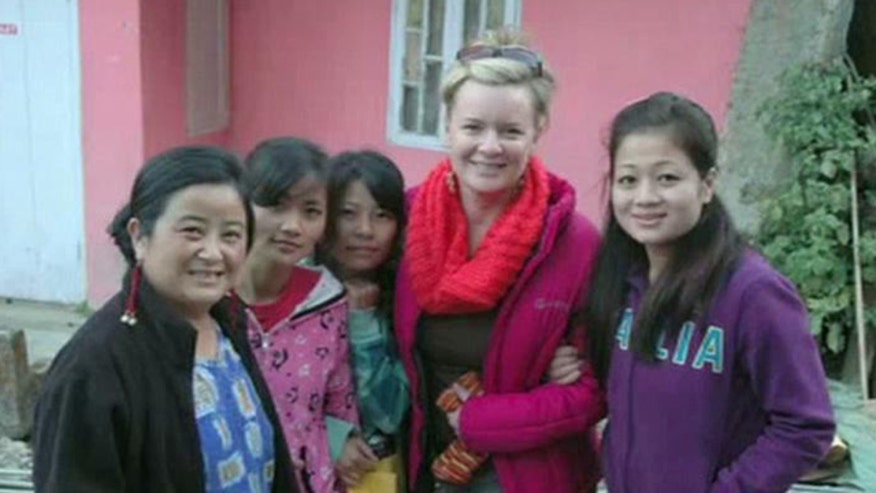 ATLANTA – A month after appearing on Fox News Channel, the owner of a small tea shop has received an outpouring of support in her grassroots effort to rescue young girls from the sex trafficking industry in India.
"I think I received around 600 emails within the first hour that the Fox piece aired," said Katrell Christie, owner of Dr. Bombay's Underwater Tea Party. "We sold more tea in the first four days than we sold in four years."
Since 2009, Christie has been selling tea from India's Darjeeling region and using the proceeds to help young women living in poverty. She calls it "The Learning Tea," because her program covers the girls' tuition through college in addition to funding basic living costs, such as food and safe dormitory housing.
During a 2009 trip to visit Darjeeling's tea plantations, Christie encountered a group of girls who were about to reach their orphanage's maximum age limit of 16. With limited education, these girls had few options in a region with widespread poverty and a rampant sex trafficking industry.
When Christie returned to her Atlanta tea shop and shared the girls' story, loyal customers chipped in and have helped her support 11 young women. But Christie hopes to help many more now that the story of her grassroots project has gone viral.
"I think it reached out to so many different kinds of people, women's issues, people who are in the food and tea industry, small business owners, people who grew up and used education to get out of a life of poverty," she said.
Over the past month, Christie has been contacted by businesses, church groups and individuals wanting to help out by buying her tea, selling it or helping her build additional centers for young women.
The owners of Chai Pani, a restaurant in nearby Decatur, have pledged to send at least one employee to India each year to assist Christie. The couple say they were inspired to help after watching her story.
"It speaks to how much of a difference one person can truly make," Molly Irani said.
"She's not just writing a check," added husband Meherwan Irani, who's originally from India. "She's actually reaching out and pulling somebody across that divide, especially those who are the least empowered and the least fortunate."
Christie sells her tea online and in her shop, Dr. Bombay's, located at 1645 McLendon Ave NE, Atlanta, GA 30307. For more information on the tea shop, visit http://www.drbombays.com or call (404) 474-1402.
Fox News' David Lewkowict and Avery Crow contributed to this report.
Jonathan Serrie joined Fox News Channel (FNC) in April 1999 and currently serves as a correspondent based in the Atlanta bureau.