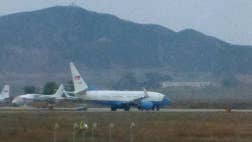 CRIME
News that an Ohio man had been freed from North Korea after being detained there for nearly six months triggered the same response in his wife and former co-workers: Delight.
Homicide
A Montana judge will consider a plea agreement Wednesday that calls for a Colorado man to plead guilty to killing a high school teacher and burying her in a shallow grave in...
Sex Crimes
A man who police say has confessed in the killing of seven women in northwestern Indiana is scheduled to make his first court appearance in the deaths.