Crime & Courts
A judge has ruled that a man at the center of the national immigration debate will stand trial on a murder charge in the shooting death of a young San Francisco woman.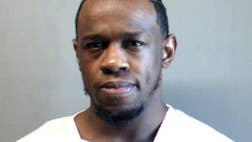 Homicide
A Connecticut man who spent nine years in prison for a 2006 killing he says he didn't commit has been freed after a state judge vacated his murder conviction.
Homicide
Investigators in northern Illinois say they're hopeful a video and crime lab results will produce a break in the hunt for three men wanted in this week's fatal shooting of a...