Homicide
A man imprisoned in New York for killing his son to collect on his life insurance is now charged with murdering his first wife in 1991 for the same reason.
Sex Crimes
An Oklahoma City police officer has been charged with 16 counts that include rape and sexual battery after authorities said he attacked at least seven women while on patrol.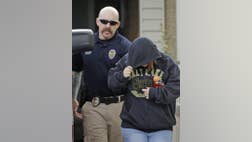 CRIME
Police are seeking further details about photos that appear to show a Utah woman at a nightclub with a beer sometime before her newborn baby was dumped in a trash can.