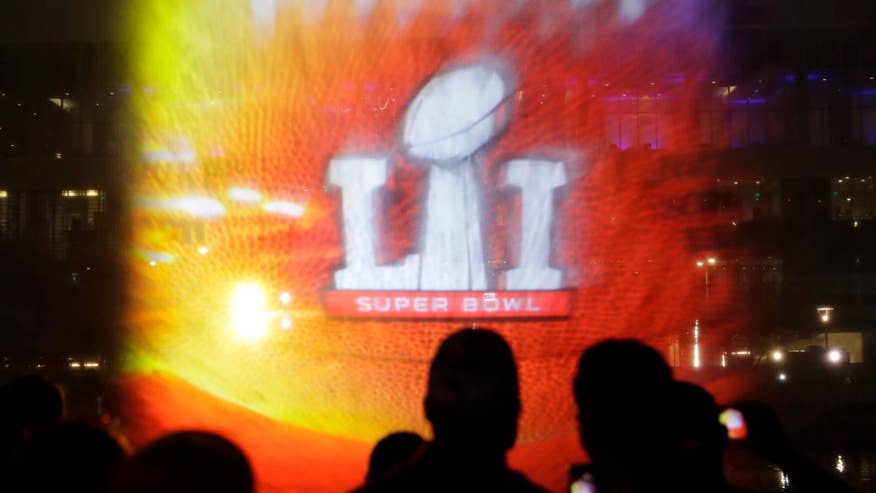 Most people watching the Super Bowl from inside NRG Stadium on Sunday won't notice much of a difference from 2004, when Houston last hosted the game. But for several dozen corporate executives, NFL owners and other VIPs, there will be a few changes.
LADY GAGA DROVE A LAMBORGHINI TO THE SUPER BOWL
From the moment they arrive in town, each one will be escorted by what organizers are calling a "white-glove concierge" to tend to any imaginable need. A local hospital will keep a telephone hotline open exclusively for them, just in case a medical issue arises.
When the game is over, their private jets will receive priority takeoff clearance from a nearby airport, sparing them from the waits endured by mere ordinary billionaires.
GIRL DIAGNOSED WITH RARE, UNNAMED CANCER HEADED TO SUPER BOWL
The enhanced pampering reflects what organizers say is a change in how cities bid for America's marquee sporting event. No longer is it about merely providing a sufficient forum for mass corporate entertainment. Increasingly, it is also about how far they can go to care for the wealthiest attendees.
"If you don't think about that as a host committee and a city trying to compete in America today with every other city, then you're missing the boat," said Ric Campo, a Houston real estate executive and chairman of the Super Bowl host committee.
This elite portion of the crowd will include some of the NFL's biggest sponsors, who also happen to be the kinds of people Houston is most keen on impressing. Campo said that focus is strictly pragmatic, since the leaders of major companies are the attendees best positioned to give the city a tangible benefit from hosting the game.
"When they're sitting on those planes and taking off," Campo said, "we want them going, 'Wow, I didn't realize that Houston was such an awesome place. Maybe we need to move an office there.'"
The idea is to spare top executives the indignity of scenes like the one that unfolded at a private air terminal in Indianapolis in the hours after the game there in 2012.
Click for more from The Wall Street Journal.