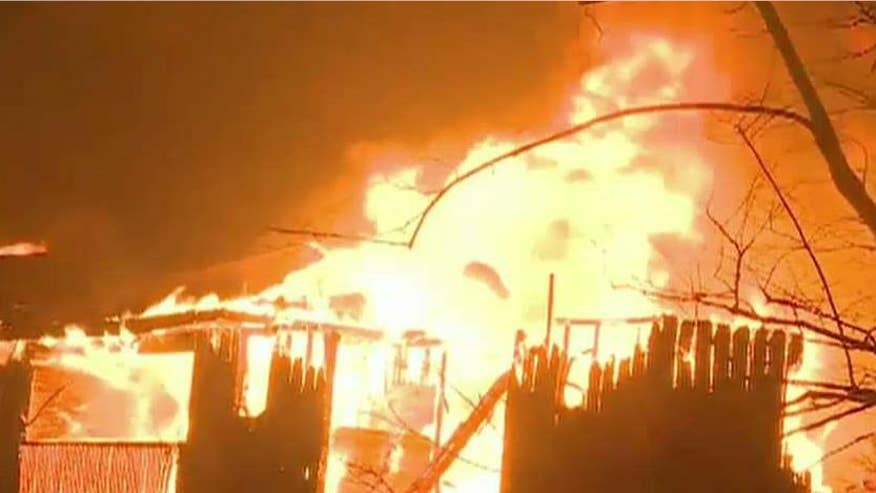 A firefighter's photo of his companions and himself getting a few minutes of rest after fighting the deadly wildfires in Tennessee is going viral.
Firefighter Adam Scott Momberger posted the photo on Facebook Tuesday.
DOLLY PARTON ANNOUNCES FUND FOR TENNESSEE WILDFIRE VICTIMS
The post reads, "As close as we got to seeing sleep in 36 hours."
According to ABC News, the photo was taken during the firefighters' first break in 30 hours. One firefighter reportedly told them, "The next time you hear someone complain about their bed being a little too hard, show them this…"
The wildfires, which have burned across the eastern Tennessee since Monday, has killed at least seven people and damaged or destroyed more than 700 buildings.