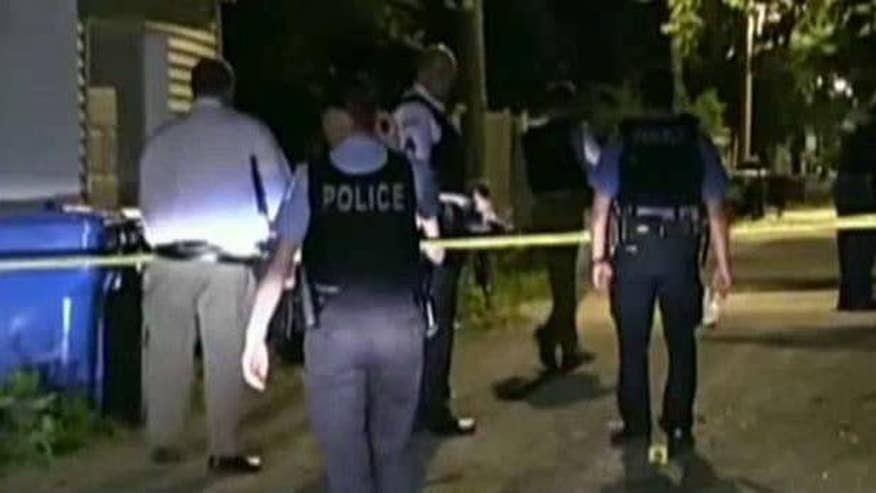 After an especially deadly weekend, Chicago's spiraling violence passed a grim new milestone: more than 600 murders so far this year, up 45% from the same period last year and a level that hasn't been seen in more than a decade.
Eighteen people were murdered from Friday through Sunday, bringing total homicides this year to 614, according to the official police tally. The last time annual murders topped 600 was in 2003.
The murders have far outstripped the totals in some other large cities this year, with more homicides than in New York and Los Angeles combined despite Chicago's much smaller population. Along with cities such as Baltimore and Houston, Chicago is driving a surge in the national murder rate, which is projected to rise 31.5% this year from 2014.
While both 2003 and this year were chaotic and trying for many in the Chicago neighborhoods affected, community involvement in 2003 was relatively strong, helping police solve 51% of the murders that year.
This year's murder spree seems relatively random by contrast. With little help from the community to explain why most of these people were killed only 21% of the murders have been solved so far.
City leaders are scrambling to grapple with the problem. Mayor Rahm Emanuel acknowledged in a September speech that the "hopeful trend" of declining violent crime since the 1990s when more than 900 people were murdered annually "has been reversed."
Chicago is hiring almost a thousand new officers in coming months. There are fewer officers in the city today than in 2003, about 12,500 vs. more than 13,500 then.
Click for more from The Wall Street Journal.