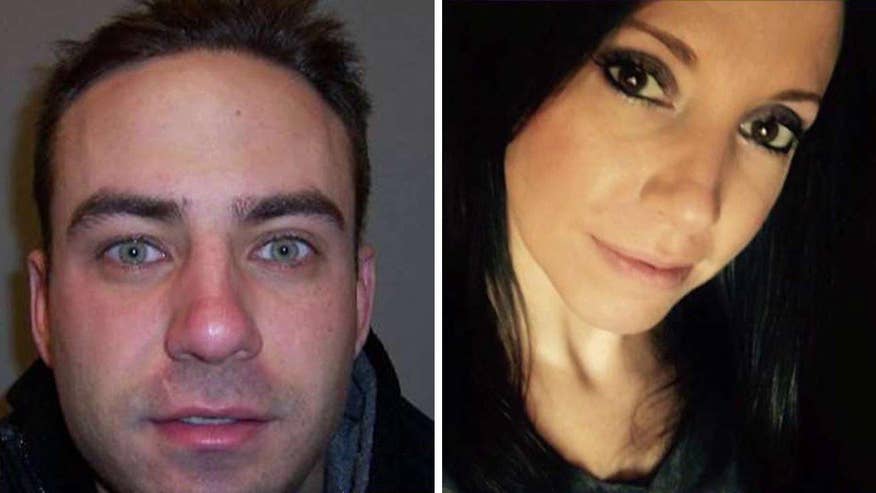 The man suspected of murdering a Seattle-area mother of three he met online was ordered held on $2 million bail Tuesday as prosecutors revealed grisly new details of the alleged crime.
A King County District Court judge found probable cause to hold 37-year-old John Charlton for investigation of second-degree murder in the death of 40-year-old Ingrid Lyne. The remains of the mother of three from Renton, Wash. were found in a recycling bin in Seattle on Saturday.
Due to the ghastly details of the case, Seattle officials have asked the FBI and other law enforcement agencies for help determining if any similar crimes had occurred in the region, The Seattle Times reported.

During the hearing on Tuesday, prosecutors said in court documents that investigators believe Lyne was killed in her own home, dismembered in her bathtub, and transported in her own car to the location where her remains were dumped.
Seattle police detectives searched Lyne's suburban home Sunday and found a 15-inch pruning saw near the bathtub, an empty box of plastic garbage bags identical to the type containing the body parts, and collected swabs of suspected blood, according to court documents.
Jennifer Worley, a King County prosecutor, said investigators found bits of human flesh and blood in the bathtub near the saw. The coroner's office was working as of Tuesday to confirm the remains were hers.
Charlton told detectives that he and Lyne had been dating for about a month and that he had spent nights at her home on previous occasions, according to court documents. He said the two returned to her home after attending a Mariners game on Friday.
"Charlton claimed that he had been so intoxicated on Friday night that he could not recall how he and Lyne returned to her residence after the Mariners game, or what transpired when they got there," the documents said. "He said he believed they had sex, and said Lyne was acting 'weird', but could not or would not provide further details."
Charlton said he was unsure how he left Lyne's home, "claiming that he assumed she must have driven him back to Seattle, where, he claimed, he slept on the sidewalk," the documents said. "Charlton said that he didn't think Lyne had plans with anyone else that night."
Charlton said he spent the following two nights at the home of an ex-girlfriend.
Police said that during the interview, Charlton denied having any injuries but that detectives "observed abrasions on his forehead, an injury to his lip, and to his chin. He also had scratches to his chest area and an abrasion on his left hand," the documents said.
The documents released Tuesday added that Charlton has a criminal history in six states that includes convictions for aggravated robbery, felony theft, grand theft motor vehicle, fourth-degree assault and third-degree larceny. He also has arrests for burglary.
In a 2006 filing for a restraining order in Thurston County Superior Court, south of Seattle, Charlton's parents said he had tried to provoke a fight with them while he was drunk and abusive.
Ray and JoAnn Charlton said their son had taken the movie "Hannibal" from a shelf and told his mother she should watch it and "beware."
They also said he had told them "life was putting too much pressure on him" and he felt he was becoming mentally unstable.
The restraining order was later dismissed at the parents' request.
Lyne, a nurse at Seattle's Swedish Medical Center, has three daughters, ages 12, 10, and 7.
Charlton's next court date is Thursday, Q13 Fox reports, which is also the deadline for prosecutor's to file any charges.
The Associated Press contributed to this report.