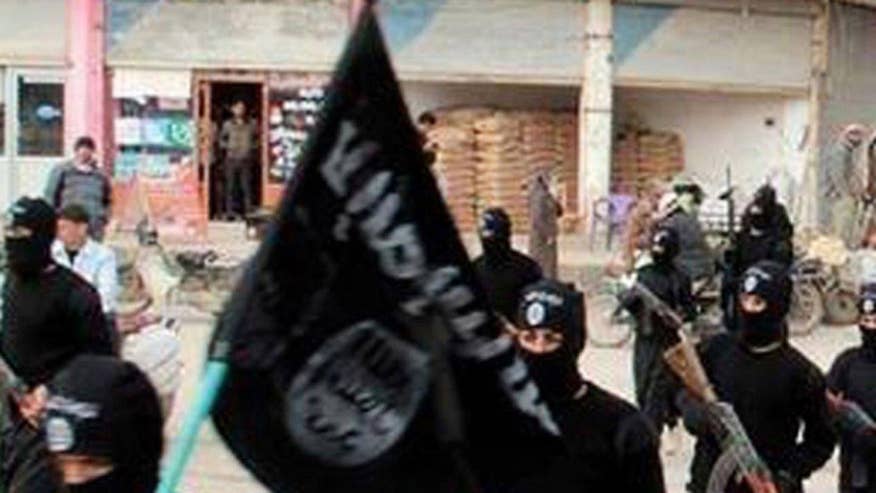 When a teen from Minnesota's huge Somali population pleaded guilty last year to planning to travel to Syria to join ISIS, a federal judge decided to give him one more chance.
It didn't end well for Abdullahi Yusuf, who was initially spared hard time and instead ordered to temper his radicalism by studying Martin Luther King, Jr., and Malcolm X, yet was caught with a contraband weapon and ordered back to prison. But U.S. District Judge Michael Davis, who offered Yusuf the break, is determined to prove radicalized Americans can be convinced to change.
"This seems to be an unachievable task due to the indoctrination process of a radical Islamic jihadist."

- Paul Martin, ex-Naval Criminal Investigative Service special agent
"We're setting up the first program in the country," Davis said last week after announcing a program to "de-radicalize" terrorists. "And it's baby steps."
Referring to the program he ordered designed as a "proactive" effort in "trying to protect and serve the community," Davis made it available to four area men who pleaded guilty to conspiracy to provide material support to ISIS. Details of the program have not been released, but Davis has brought in international experts to help launch it.
"This approach is the first time in the history of the United States and will introduce a complete new strategy in dealing with home-grown radicalization," Director of the German Institute on Radicalization and De-radicalization Studies Daniel Koehler, who will help design the program, told FoxNews.com.
Some experts applaud the effort, but others are highly skeptical and say offering lighter sentences based on participation in an unproven program is dangerous.
"As a matter of general policy, de-radicalization programs are unproven and their usefulness is doubtful," said Andy McCarthy, a former federal prosecutor who successfully tried the 1993 World Trade Center bombers. "If the judge reduces the sentence that they would have otherwise imposed in a terrorism case by relying on the hope that de-radicalization will work, that just gives an unearned reward based on an unproven theory to a serious offender."
Trying to reverse a radical is a daunting task, and probably a waste of money, said another expert.
"It is not cost effective," said Paul Martin, a former Naval Criminal Investigative Service special agent and the president of the PJM Group, a counter-intelligence and security consultancy firm. "The goals are to win over the hearts and minds and illustrate a better perception of the U.S. This seems to be an unachievable task due to the indoctrination process of a radical Islamic jihadist."
While the four defendants now before Davis could still opt for a more traditional jail sentence, Davis' program could be offered to other militants, and will likely be closely monitored by authorities and attorneys in other states for possible adoption.
"De-radicalization" programs have been implemented in other countries with varying degrees of success. The programs take up to five years, and often depend on the degree of radicalization and the subject's willingness to co-operate.
Other programs typically consist of a combination of counseling, religious teachings, creative therapies and vocational training. They usually involve input from various professionals ranging from psychologists and imams to job trainers and intelligence gathering experts. Ultimately, they seek to soften the extremist ideology and prepare the former jihadist to re-integrate into society.
Christiane Boudreau, a Canadian whose 22-year-old son Damien was killed in Syria in 2014 after running away to fight with Al Qaeda, told FoxNews.com that the freshly-minted U.S. program is "definitely a step in the right direction and should be implemented around the world" as high-security prisons simply can't be the only solution.
A close relative of a naturalized American currently jailed in the U.S. for engaging in terror-associated activities in Syria too praised the implementation of the program as a positive.
"If you severely punish someone in jail, someone who thinks they did nothing wrong, he is going to come out angry and filled with a great deal of hatred," said the relative. "But if you work to counter some of that hate, it is much better."
Since 9/11, "de-radicalization" programs have been tried in scores of countries, including Yemen, Somalia, Pakistan, Saudi Arabia, Germany and Denmark. In 2007, U.S. forces implemented programs in Iraq and Afghanistan before releasing prisoners from detention facilities. Retired Green Beret and Army Col. Bill Aquino said tens of thousands of radicals went through the programs and that less than 10 percent returned to jihad.
"How well future programs within the U.S. work out depends on when they are released. That is what is most important," Aquino said, pointing out that the most challenging part comes when terrorists are reintegrated back into the real world and confronted with all the external voices and influences.
The large Somali population in and around Minneapolis has made radicalization big issue in Davis' courtroom. More than 20 men from the local Somali community have left to join the terrorist group Al Shabaab in Somalia over the past nine years, and at least a dozen more have joined various terrorist factions in Syria.
When Yusuf appeared before Davis, he was 18 and facing 15 years in federal prison. Davis approved a plea agreement that allowed him to instead live in a halfway house while undergoing specific de-radical counseling as part of a pretrial release strategy. The venture was billed as a "test case" for turning young people away from extremist Islamist dogma. However, Yusuf was soon ordered back to prison after it was discovered he was keeping a box-cutter under his bed, a violation of the plan.
Davis believes the answer is a more comprehensive program, customized to individual defendants and overseen by trained probation officers.
The jury is still out on whether any program aimed at softening the hearts of Islamic radicals can succeed, according to John Horgan, a professor of global studies and psychology at Georgia State University who has extensively studied such programs all around the world.
"Of the 40 or so programs I'm aware of, there have been no independent evaluations of any of them," Horgan said. "I've seen firsthand how programs in Pakistan have given child militants a second chance at life, but even when de-radicalization programs work we don't always know why they work."
Hollie McKay has been a FoxNews.com staff reporter since 2007. She has reported extensively from the Middle East on the rise and fall of terrorist groups such as ISIS in Iraq. Follow her on twitter at @holliesmckay